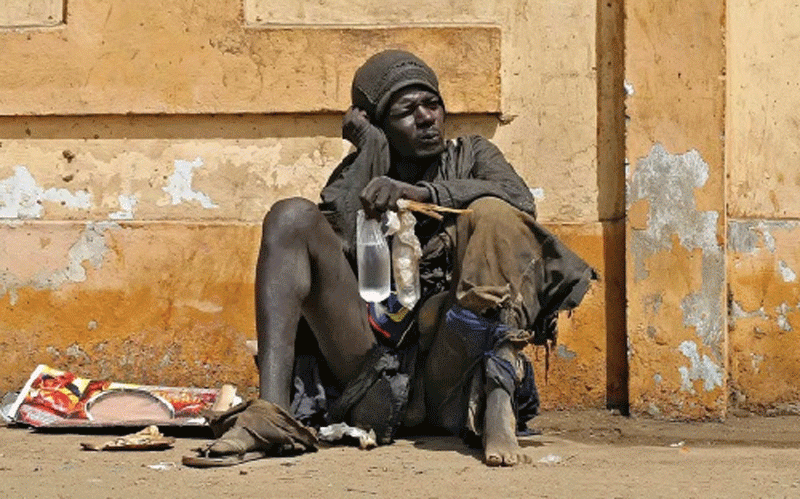 ISSUES to do with mental health have not been discussed openly and thoroughly in the past. People have been suffering in silence in the name of maintaining family dignity, or even lack of acceptance of mental health conditions in families and communities such as depression, anxiety due to life pressures and so on.
According to research, most people generally lack psychological literacy, which is the ability to apply psychological knowledge to personal, family, occupational, community and societal challenges. A number of organisations are making strides towards offering psychological help to communities in Zimbabwe.
Suicidal tendencies, rise in substance abuse and early marriages, to mention just a few, are the prevalent psychosocial challenges faced by many in our communities. Most people are not psychologically equipped to deal with these challenges which have resulted in death and destruction. I believe a problem shared is a problem half solved. Mental health practitioners are conscientising communities that finding oneself in a challenge does not mean the world has come to an end.
The public should know where to run for help when faced with mental health challenges. Men are still trapped in the patriarchal belief whereby they are expected to be all powerful and able to face any difficulty.
Common barriers to psychological help seeking behaviour in this nation include stigma associated with mental illnesses, labelling, stereotyping and lack of knowledge of available psychological resources.
Normalising help-seeking is one method of overcoming these barriers. Taking good care of your mental health is as good as taking care of your physical health. Organisations specialising in substance abuse prevention indicate that normalising the help-seeking process is a key early intervention step for people experiencing mental health-related challenges, for example, drug abuse.
The young generation in various Zimbabwean communities should be educated on the mental health resources available and how these bring positive results to an individual's wellbeing.
When should one seek psychological help?
There are always red flags which indicate a breakdown in your mental wellness and without proper attention, these can lead to deterioration or even death. You should make use of the nearest psychological help when experiencing:
Suicidal thoughts
Thoughts of hurting yourself or others
Persistent anxiety, sadness or anger
Memory loss
Drastic changes in sleeping or eating patterns
Withdrawal from social activities or resources
Inability to cope with daily activities
Problems in attention or concentration
Persistent headaches and other physical ailments
Increased use of toxic substances.
Resources at your disposal
Physical counselling
This process involves talk therapy whereby an individual, family or group meet up with a trained counsellor to talk about the challenges being faced. Counselling is confidential and non-judgemental. The process allows clients to pour out and interventions are made. Professional counsellors are found in public and private hospitals, churches, private practice etc.
Online/virtual counselling resources
This is a form of professional mental health counselling that is generally performed through the internet. Computer-aided technologies can be used by counsellors and individuals seeking services to communicate, for example, mobile apps, video conferences, text messages and any other platform where conversations can occur virtually.
Benefits of this type of counselling are convenience, affordability, quick response, comfortable, clients can set their pace. However, there are some disadvantages compared to the traditional face-to-face counselling where emotions are quickly noted by the counsellor and interventions are made accordingly.
Peer counselling
Peer counsellors use their own stories in helping others develop hope and improve their lives. Peer counselling is based on the theory that peers have a strong influence on the behaviour of an individual. Services are provided by individuals with common characteristics or experiences. Benefits of peer counselling include teamwork, better feedback and diversity. This method has worked effectively for challenges faced by youth, for example, drug abuse.
Reading material
Reading has shown to increase ability to relate to each other and to improve communication in various individuals.
Mental health reading material is available online or in print material. Reading around equips individuals for self-help and positive changes take place due to the increase in knowledge in how to deal with mental health challenges. General reading also allows a person to become emotionally connected to the experiences hence reducing tension and anxiety.
Mental health seminars
These are designed to address mental health issues to groups with common affiliations for example in different workplaces, schools, churches, communities and nations. Seminars aims at educating individuals on issues surrounding mental health, for example, identifying the early signs and symptoms of mental health conditions. Seminars are also platforms used to teach on different types of interventions available and how to seek help.
Rehabilitation
This involves restoring an individual to health or normal life through training or therapy after addiction, illness or serving a jail term. Rehabilitation allows recovery towards positive changes. Life skills training, monitoring and evaluation of the progress and reunion programs are offered at rehabilitation centres. Rehabilitation has proved to be effective in reintegrating clients back to their families and communities equipped with skills for survival.
Social media mental health awareness
Anonymity offered by social media can be used as a safe space for people to express themselves and reveal their personal experiences with mental health challenges without the fear of stigma, discrimination and labelling. Individuals can get life changing advice through social media. It forms connections between strangers, while talking openly about their lives. Benefits of social media include anonymity, quick responses and non-judgemental help. However, when using social media, one should be cautious and the reason being that multiple studies have found a strong link between heavy social media and increased risk of feeling inadequate about one's life or appearance, feelings of depression and anxiety, loneliness, self-harm and even suicidal thoughts.
Community engagement
Recently most communities have adopted mental health promotion interventions and members are encouraged to participate to enhance mental wellbeing. Activities like relaxation exercises, sport, campaigns and social support brings positive results in mental wellbeing. In conclusion, individuals should strive to maintain healthy psychological wellbeing by making use of the available resources.
Related Topics