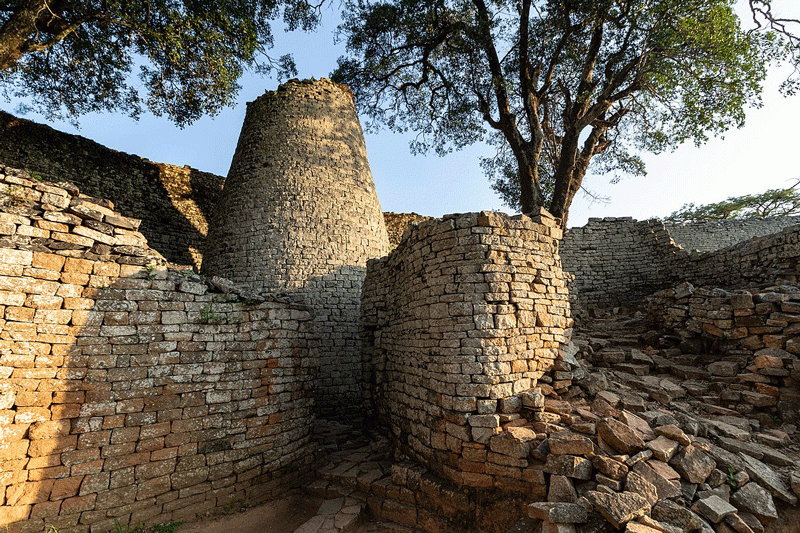 THE United States embassy, National Museums and Monuments of Zimbabwe (NMMZ), and the World Monuments Fund yesterday commissioned the US$475 000 Ambassadors Fund for Cultural Preservation (AFCP) restoration project to preserve the structural and historic integrity of the Great Zimbabwe National Monument and World Heritage Site.
This represents the US embassy's largest singular investment towards cultural heritage preservation in Zimbabwe.
Speaking during the project completion ceremony at the iconic monument, US chargé d'affaires Elaine French congratulated local and international actors for the work and partnership to preserve and protect the Great Zimbabwe.
"The project promoted skills development as an important intervention to build current and future capacities for heritage site management. The preservation guidelines from the project for drystone walls will benefit conservancy work in other heritage sites in Zimbabwe and beyond," French said.
"The major activities completed during this project include a drystone conservation manual, a sustainable plan to control the invasive weed, lantana camara, which threatens monument structures, reconstruction of the collapsed walls, installation of an electronic monitoring system, and skills transfer to the local university students and lecturers on drystone masonry and best practices in heritage preservation.
"Through the US Ambassadors Fund for Cultural Preservation, the American people have invested over US$760 000 over the past 15 years towards the documentation, conservation, and restoration of key heritage sites and artefacts in Zimbabwe."
The project was implemented by the World Monuments Fund with support of NMMZ and involvement of the Great Zimbabwe University, Lupane State University, Midlands State University and Bindura University of Science Education.
The collaboration promoted skills development as a way to build current and future capacities for heritage site management.
The government of Zimbabwe expressed appreciation to the US government and all the partners involved in the project.
Masvingo Provincial Affairs and Devolution minister Ezra Chadzamira described the project as "a welcome initiative that speaks volumes about the excellent relations that exist between Zimbabwe and the US".
Chief Mugabe, born Matubede Mudavanhu, who represented local leadership, applauded the project and underscored the need to integrate modern and traditional knowledge systems in site preservation efforts.
Related Topics