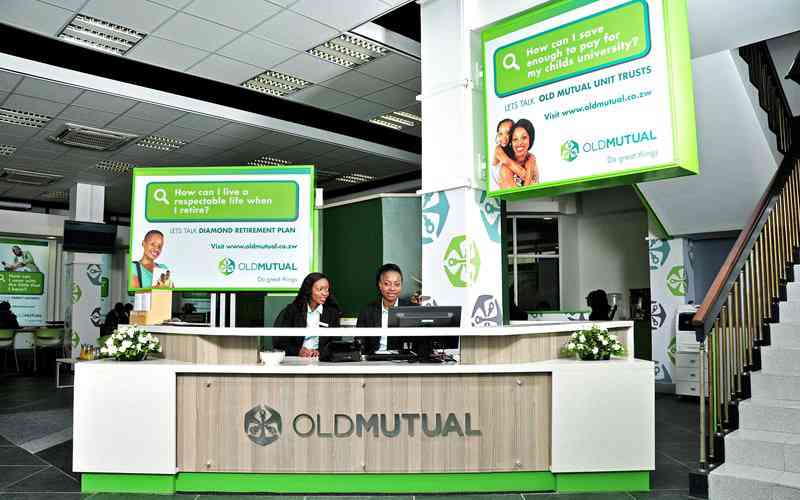 OLD Mutual Zimbabwe's corporate incubator and accelerator in Harare, Eight2Five Innovation Hub, has partnered with the United States Embassy in a programme aimed at upskilling local entrepreneurs.
In a statement, Lillian Mbayiwa, Head of Group Marketing, Public Affairs and Sustainability at Old Mutual Zimbabwe said: "We have set aside December 1 for a session open to all the emerging entrepreneurs working at the hub who are keen to learn more about working with Investors.
"US expert Dr Dawn Batts will host a session open to all the emerging entrepreneurs to help them unlock funding and pitch ideas to potential funders.
"The vision of the Eight2Five hub is to partner with entrepreneurs to achieve a shared vision of solving real-world and business problems. Providing an enabling environment for innovation and entrepreneurship is at the heart of the Hub."
Batts is a United States Venture capital expert.
Venture capital is a form of private equity and a type of financing that investors provide to start-up companies and small businesses that are believed to have long-term growth potential.
With the African Continental Free Trade Area (AfCFTA) fast operationalizing, local businesses and start-ups are looking for fresh lines of credit to exploit business opportunities on the continental trading bloc.
Batts has over two decades of experience analysing business opportunities, developing and implementing strategic plans as well as managing their subsequent operations and compliance processes.
As the Director of Growth Capital for Tech Town – Detroit's entrepreneurial hub –Batts secures and aligns resources that help Detroit-based entrepreneurs achieve the vision and goals of their businesses.
Related Topics