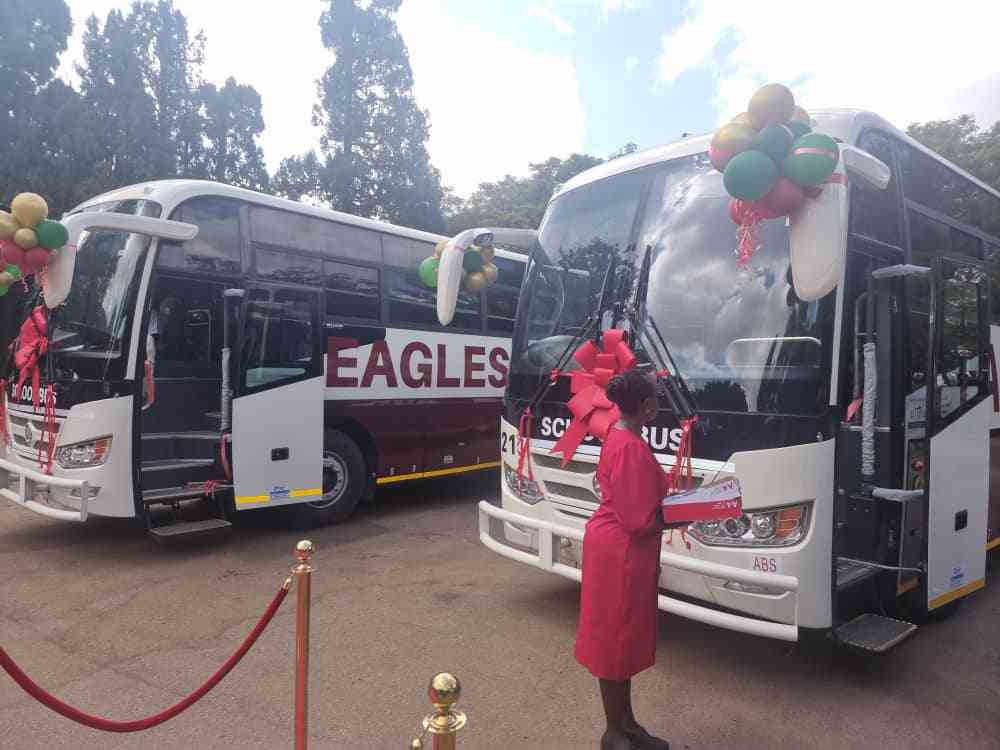 THE Reformed Church in Zimbabwe-run day and boarding school, Easglesvale, commissioned four modern classroom blocks and two buses, bringing its fleet to 21.
Reformed Church in Zimbabwe Moderator, Isaac Pandasvika, said the school has been experiencing steady growth over the past two years, and significantly during the Covid-19 era.
"These two new buses will drastically ease this strain and enable our students to continue to be carried safely to and from school and other sporting and cultural discussions," Pandasvika said.
"The reputation the school enjoys has not been earned overnight but has been a result of the input and dedication over these past years of committed boards of governors, staff parents and community members."
Eaglesvale's first home was in Bulawayo where it operated as Daisyfield School and Orphanage in 1911 after its establishment by the Dutch Reformed Church before it was moved to Harare.
In 2010, the Dutch Reformed Church, Central Africa, surrendered the Daisyfield Trust which had the responsibility of Eaglesvale School to the Reformed Church in Zimbabwe.
In 2014, the Dutch Reformed Church Central Africa publicly handed over Eaglesvale School to the Reformed Church in Zimbabwe.
"What we see today is a result of the efforts of many people who have contributed to the success of this school. We are proud of the achievements of the past students," Pandasvika said.
"The young people that are attending this school are the future of your community and country at large and the staff is committed to helping these young people develop strong, mature and productive members of our community.
"It is important that we mark today's achievement
Related Topics