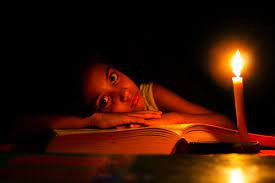 ZIMBABWE's institutions of higher learning are reeling from the effects of power cuts, a development that is raising the cost of running a university, with adverse effects on students.
Failure to adequately invest in power generation after the country gained independence from Britain in 1980 has ushered in an era of blackouts that sometimes last up to 20 hours.
The power cuts are blamed on low power-generation capacity and breakdowns due to ageing equipment at power-generation plants.
This has also resulted in water shortages on some campuses due to a lack of electricity to pump water into the reservoirs.
The electricity challenges are taking a toll on everyday life in Zimbabwe. Production at some companies is going down, traffic lights in some urban areas are almost always down, and some citizens, mostly the poor, have resorted to rampantly cutting down trees for firewood.
Online learning suffers most
When he came to power in November 2017 after toppling long-time ruler the late Robert Mugabe, President Emmerson Mnangagwa pledged to address power challenges, but that pledge has not been fulfilled.
In an interview with University World News, Benon Ncube, the president of the Zimbabwe National Students Union, said some institutions of higher learning conducted both face-to-face and online lessons, and the latter are being affected by power cuts.
He said while some institutions had back-up power that includes generators powered by diesel, the generators do not run continuously due to high costs.
Some institutions run them at specific times, especially from 6am-6pm, leaving long periods without power which affect the smooth running of learning institutions.
"One of the problems is the submission of assignments. It means that submission deadlines are missed due to power cuts," Ncube said.
"We have also had complaints about water, especially at the Great Zimbabwe University. The issue of water also affects students outside campus. Students who reside off-campus are most affected by power and water cuts.
"There will be no back-up plans and, as a result, students on campus and those off-campus do not move at the same pace in terms of their studies. Sometimes, students who live off-campus can go for two weeks without water."
Alternative power expensive
David Dzatsunga, the president of College Lecturers Association of Zimbabwe, said power cuts were causing major disruptions to higher education. He said there were challenges in terms of research for lecturers, too, as it required internet connectivity.
Dzatsunga said there were some learning areas such as information technology that required power and so outages posed headaches to both lecturers and students.
The turnaround times in students' learning areas and learning schedules are also greatly affected, he added.
Dzatsunga said those who use alternative power during blackouts do so at a cost, increasing funds required to run institutions.
"Imagine you have students in residence who need three meals per day, and you are running on a generator that requires diesel. Most of the institutions are running on fossil fuels; they have not yet invested in renewable energy."
Committee will act
Lindiwe Maphosa, the chairperson of the Parliamentary Portfolio Committee on Higher and Tertiary Education, Innovation, Science and Technology Development, told University World News that the disruptions occasioned by power cuts at higher learning institutions are worrisome.
She said once Parliament resumed, she would pose questions to the relevant minister during the National Assembly's question-and-answer session to get details on how they want to address the situation at universities and colleges.
She also said the matter would be included in the Higher and Tertiary Education, Innovation, Science and Technology Committee work plan.
"We are going to look into the matter as a committee. The issue is serious and cuts across sectors. You will notice that even at hospitals, in theatres where we can't afford to have power cuts, there are power cuts," she said.
In December last year, University World News reported that a countrywide power crisis had gripped Zimbabwe and was expected to continue into 2023, taking its toll on students writing examinations.
University of Zimbabwe acting registrar Munyaradzi Madambe confirmed that power went off while students were writing examinations earlier in December, pointing out that the university often experienced power outages.
Related Topics