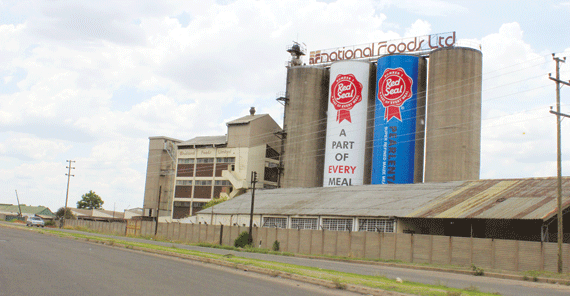 TWO National Foods Limited employees have been nabbed for stealing US$162 040 from the company's safe after they allegedly tampered with security cameras.
Edward Davirai Mudowaya (34), who was deployed at National Foods by Safeguard Security, and Charlotte Tarisai Munetsi (36), a debtor's clerk yesterday appeared before Harare magistrate Evelyn Mashavakure facing theft charges.
They were remanded to today for bail application. National Foods is being represented in the matter by the company's loss control officer, Bhoki Nyambo.
Allegations are that last Tuesday, Mudowaya connived with Munetsi to leave a cash safe in an office drawer after knocking off duty.
Mudowaya also allegedly did not activate the security alarm of her office door, despite having left US$304 093 inside the safe.
In the wee hours of the following morning, Mudowaya allegedly tampered with the security system, and stopped all cameras from recording movements during which time the money went missing.
At around 7:30am, the complainant received a phone call from one of the CCTV operators saying the debtors clerk and cashier's office door was open and that the safe was also open.
The complainant proceeded to the office and noticed some signs of forced entry at the grill gate lock to the office.
A police report was then filed.
Upon arrival, police noticed bundles of cash in the safe and on the floor.
The notes were counted and they totalled US$142 053. The cashier claimed that she had locked her doors when she left, and that there was US$304 093 in the safe.
Further investigations led to the arrest of the duo.
Follow us on Twitter @NewsDayZimbabwe
Related Topics