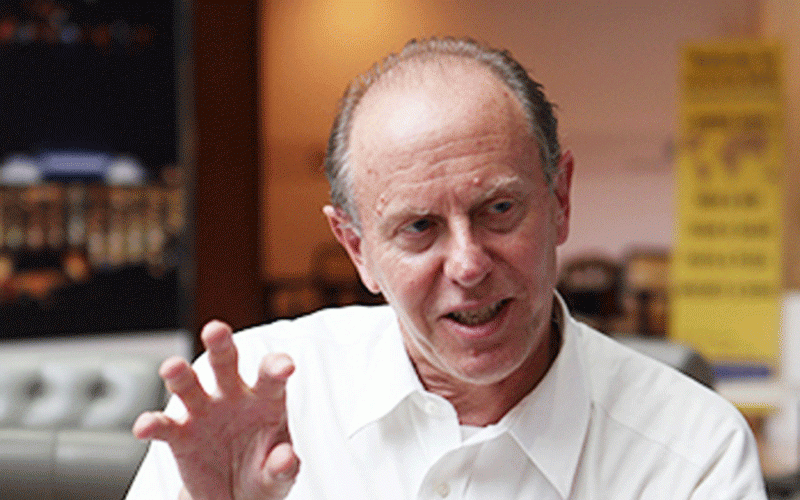 CITIZENS Coalition for Change (CCC) Senator David Coltart says he fears for life following an alleged assassination attempt.
According to Coltart, his motor mechanic discovered that the front left wheel brake system of his car had been tampered with by unknown suspects when the vehicle had been taken for service on February 27, 2023.
Coltart said this was the fourth time that his vehicles have been tampered with.
"What is clear is that whoever did this is guilty of attempted murder by interfering with my brake system in this way. Whoever did this did it with the intention of causing my vehicle to have an accident, which could have killed me and whoever else was in the vehicle at the time of any accident," Coltart told NewsDay.
Coltart said the incident was designed to instill fear in government critics ahead of this year's elections.
"It sends a message to all who oppose Zanu PF that this is what they are capable of. If they can do this against a relatively high profile ex-Cabinet minister (Primary and Secondary Education) how much more easily can they do it to a young party campaigner or a person based in the rural areas?" Coltart said.
"It is thus designed to silence people into submission. Clearly my life has been placed in danger through this incident and I have now reviewed and enhanced my security procedures and protocols to protect myself and my family."
Coltart told NewsDay that he did not make a police report because he lacks trust in the law enforcement agency.
"I have no confidence that any report will be properly and fully investigated. The last time I reported a threat against my life to the police I ended up being arrested myself on utterly spurious allegations."
In 2001, Coltart's aide and election manager Patrick Nabanyama was kidnapped and has never been seen ever since.
Zanu PF spokesperson Christopher Mutsvangwa accused Coltart of glory seeking.
"If he can't get publicity from fake stories of gold smuggling, then he is going to say someone tampered with his brakes. Next time he is going to say someone tampered with his shoes.
"He is always looking at being a victim, he is a cry baby. Maybe he should remember the victims he targeted when he was with Selous Scouts or the Rhodesian Front," said Mutsvangwa.
Related Topics