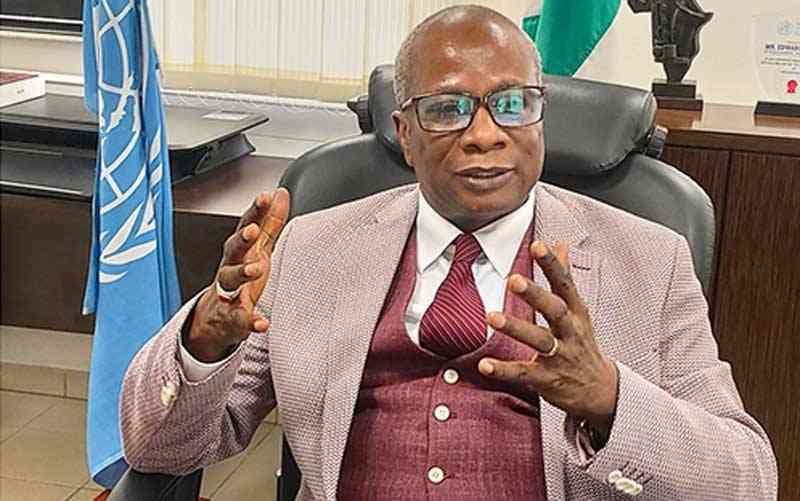 THE United Nations has urged Zimbabwe to ensure there is provision of safe potable water to promote socio-economic development and healthy ecosystems in the country.
Speaking at the Africa Regional National Water Roadmaps workshop held in Harare yesterday, UN resident and humanitarian co-ordinator for Zimbabwe, Edward Kallon, said the country could only achieve its economic goals if water and sanitation problems are addressed.
"Water is a deal-maker for the Sustainable Development Goals (SDGs), and for the health and prosperity of people and the planet. But our progress on water-related goals and targets remains alarmingly off track, jeopardising the entire sustainable development agenda," Kallon said.
"A society can only achieve high rates of public health, food security and nutrition, gender equity, educational attainment, and economic productivity when all of its members enjoy their rights to water and sanitation."
He implored policymakers in the country to come up with policies that ensure safe drinking water for everyone.
"It is high time there is a deliberate effort by policy and decision-makers to value and manage water in a holistic and integrated manner to strengthen the inter-sectoral coordination on sustainable water harvesting and management to accelerate progress on the SDGs."
In its support for clean water and sanitisation in the country, the UN has provided safe drinking water and irrigation support for thousands of people, including those affected by Cyclone Idai in Manicaland province.
"The UN, through its entities such as Unicef, for example, provided safe drinking water services to over 500 000 people in 2022. As co-chair of the national wash sector working group, we also supported development of the national sanitation and hygiene policy.
"In addition, in 2022, Food and Agriculture Organisation (FAO) supported sustainable irrigation including rehabilitation of six Cyclone Idai-affected irrigation schemes in Mutare, Chimanimani and Chipinge, reaching over 600 000 farmers with agro-ecology water efficient irrigation systems. Similarly, Unesco, UNDP [United Nations Development Programme] and WFP [World Food Programme] supported groundwater management, irrigation, and water provision to improve nutrition and build community resilience," he said.
Currently, Greater Harare has about 4,5 million people, and more than half of them have no access to clean water. They are at risk of contracting water-borne diseases such as cholera and typhoid.
Follow us on Twitter @NewsDayZimbabwe
Related Topics