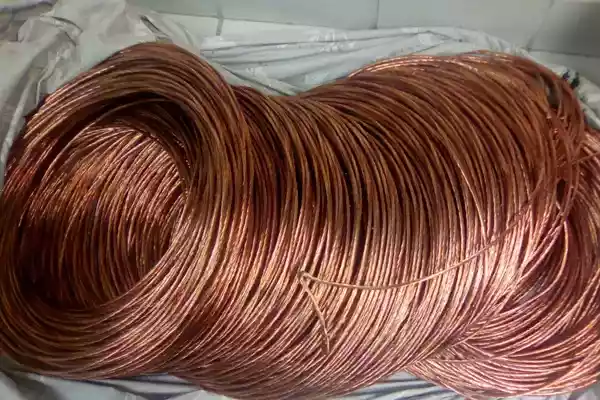 THE Zimbabwe Electricity Supply Authority (Zesa) has blamed non-mining and non-manufacturing entities given copper dealership licenses for fuelling vandalism of power infrastructure.
Zesa general manager (loss control) Festo Madembo made the disclosure during a stakeholder engagement meeting in Bulawayo yesterday.
He said some of the companies with copper dealership licenses were behind the rampant theft of Zesa copper cables, plunging the country in darkness.
Madembo said new technology had also increased the demand for copper in the world.
"Production of copper is low and this has led to people stealing copper from national infrastructure. The Home Affairs ministry issues copper dealership licenses to non-mining and non-manufacturing entities. Some of these entities with licenses turn out to be the ones vandalising and stealing copper from the national infrastructure. How can you have a copper dealership license in a country that does not have a copper mine?" Madembo asked.
"We also have the Industry and Commerce ministry which issues copper export licenses to export copper in a country that does not have copper. The only copper mine that existed was shut down years ago. Giving out these licenses is the same as licensing theft and vandalism of electrical infrastructure," he said.
Some of the power infrastructure targeted by vandals include conductors, poles, transformers and pylons, which are used to make boats and water tanks.
Copper is exported to neighbouring South Africa.
"From 2017 to 2022 almost a thousand transformers were vandalised and the copper stolen was exported to South Africa by entities in possession of copper export licenses. Manufacturing companies in South Africa use the same copper to manufacture copper coils that are required in transformer manufacturing.
"Zesa's investment branch, Zent, which manufactures transformers then buys those copper coils made from copper stolen from Zimbabwe. We are just buying back our own copper," Madembo added.
In 2021, Zent manufactured 281 transformers and in the same year 288 units were stolen.
"All this regression is sponsored by the issuance of copper dealership and export licenses which basically licenses vandalism and theft. Without electricity, we have no economy to talk of. Let us ban the issuance of these licenses," Madembo said.
"However, rest assured, as Zesa we are knocking on every door to ensure that our voice is heard. We have lobbied through our ministry for the discontinuation of issuance of these licenses. After that, the Cabinet sat down and an instruction was given to look into the matter with a view to stop or discontinue the issuance of copper dealership and copper exporting licenses."
Related Topics