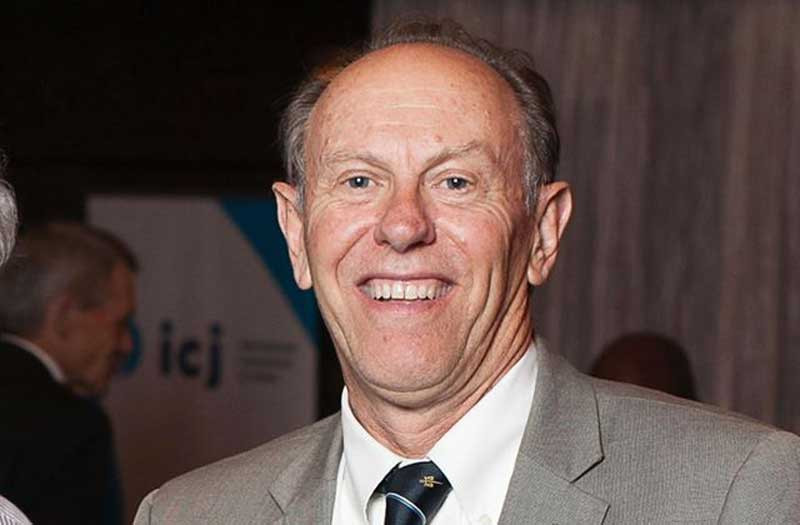 FORMER Primary and Secondary education minister and lawyer David Coltart has reproached African governments for arbitrarily clamping down dissenting political voices.
Contributing last week to a Twitter discussion on human rights violations in Africa, which was hosted by a Germany-based lawyer only identified as Nalowa, Coltart said abductions and forced disappearances were among tools used by governments to deal with opponents.
"Arbitrary arrest is the first tool that governments across continents often use to clamp down on human rights and human rights defenders. There are other tools that they use such as abductions and forced disappearances," he said.
"An arrested person has to be informed of the reasons for arrest at the time of arrest. The charges brought against them must be brought promptly before the courts of law. They have a right to bail, but it has repeatedly been violated in Zimbabwe."
He said the jailing of political opponents like Zengeza West legislator Job Sikhala (Citizens Coalition for Change) is a clear violation of human rights as Sikhala has been detained for more than 200 days and denied bail.
"We have seen repeated arrests of doctors, nurses and teachers in Zimbabwe who are merely asking for a living wage. Professionals like lawyers fall victim to arbitrary arrests while trying to defend their clients," he said.
Speaking during the same discussion, Zimbabwe Human Rights NGO Forum executive director Musa Kika said: "The Zimbabwean government has been abusing the criminal justice system to punish dissent. They have been identifying individuals that they think are fighting them or standing for things that do not want to be supported at a particular moment, including political opposition and civic activists. They arrest them arbitrarily. Bail is a right, according to the Constitution, unless there are extenuating circumstances. Courts have been manipulated to deny bail on certain individuals depending on where they come from."
He said the entire criminal justice system, which includes the Judicial Service Commission, the National Prosecuting Authority and the police has been manipulated to persecute and punish individuals without conviction.
"The government must desist from abusing the criminal justice system and manipulating that system to punish critics. Government must be open to dissent and respect the rule of law," Kika said.
Related Topics