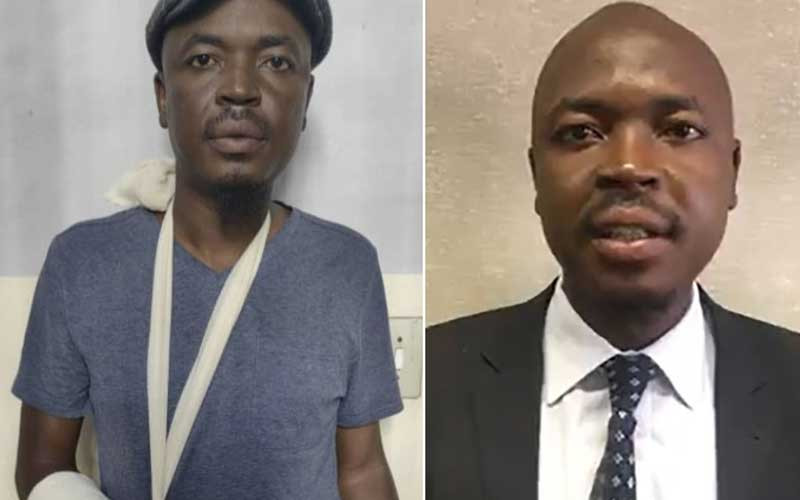 POLICE have denied reports that human rights lawyer Kudzayi Kadzere was assaulted and severely injured by law enforcement agents while representing his clients in Budiriro, Harare, last week.
In a statement yesterday, national police spokesperson Assistant Commissioner Paul Nyathi instead said Kadzere got injured after he jumped off a police vehicle while attempting to evade arrest for being rowdy.
Nyathi said the drama started when police received information about an illegal Citizens Coalition for Change (CCC) gathering at Budiriro MP Costa Machingauta's home.
He said the law enforcers initially asked Machingauta to disperse the crowd, but there was resistance, with some opposition activists shouting obscenities at the police.
This led to the arrest of 24 CCC supporters who were bundled into a police truck.
"Machingauta escaped arrest and later on handed himself to the police on January 18, 2023. Suddenly, Kadzere appeared on the scene in a private vehicle and clashed with the Police Reaction Group members who were taking the suspects to Budiriro Police Station. Kadzere was then arrested for contravening section 46 of the Criminal Law Codification and Reform Act. He was then put in the police truck," Nyathi said, further indicating that in a bid to resist arrest, Kadzere jumped off the truck and sustained an injury on the right hand.
"On arrival at the police station, Kadzere openly declined to lodge a report against police officers. He insisted that he was not assaulted by the police officers during the misunderstanding. Kadzere was then released to seek medical attention," Nyathi said.
On January 17, 2023, Kadzere, however, allegedly changed his mind and lodged a complaint.
"Kadzere knows the truth of what transpired between him and police officers," he said.
Related Topics