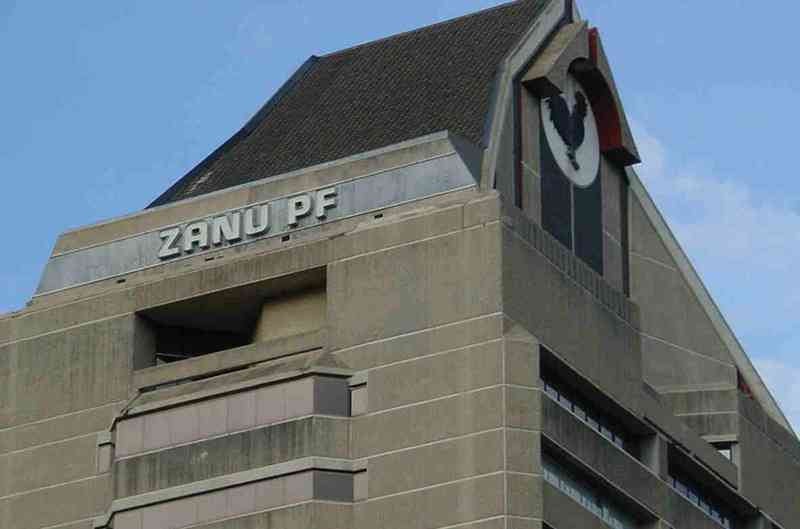 AN UNIDENTIFIED official, purporting to be a Zanu PF functionary says the party has declared war on the Citizens Coalition for Change (CCC) as the ruling party and CCC "trade blows" and counter accusations over the assault of several Murewa villagers over their links to the opposition.
In a leaked audio posted on one of the ruling party's many WhatsApp groups, the Zanu PF official is heard vociferously defending the Murehwa violence that took place in Chirowa Village, Murewa North.
Morris Seremani (74), Susan Seremani (56), Beauty Chikoti (52), Chipo Mutizwa (37), Nyaradzai Chitauro (52), Sekuru Dongo (79) and Munyaradzi Dongo (38) were left nursing bruises and sore limbs following the assault.
"Do you know what war is? War is winner takes all and there is collateral damage. We are at war and we are going to war with CCC. These elderly wanted to go to a meeting at their age. Don't they know the ruling party?" the Zanu PF official is heard saying.
"They want to remove my President [Emmerson Mnangagwa]. We are going to win elections with blood or no blood. We are not playing here. If your grandmother and grandfather put an X against the President we are going to be hanged. We will lose and we are going to be hanged by Chamisa (Nelson Chamisa CCC leader)," angrily added the official.
Zanu PF Mashonaland East chairperson Daniel Garwe on Sunday said there was no proof that Zanu PF members assaulted the Murewa villagers.
"The province hereby distances itself from the individuals in the viral video. They are neither members of Zanu PF Mashonaland East province nor any known affiliate and were clearly hired to further nefarious agendas including soiling the image of His Excellency President Emmerson Mnangagwa and the Second Republic," Garwe said.
In November last year, Garwe issued a chilling warning to the opposition, while also bragging that the ruling party enjoys massive support from the Judiciary and security forces.
Addressing party supporters in Seke, Garwe said the ruling party will do anything to ensure Mnangagwa's re-election.
A senior CCC member in Murehwa Rabson Mazuru, however, told NewsDay that Zanu PF was hiding behind a finger, adding that the victims had not gathered for a political meeting, but to see Seremani who was also beaten.
"What Zanu PF said is not true. It's just trying to hide behind a finger. It will continue to expose itself because it's the law itself," he said.
Mazuru added that: "These elderly are truly CCC members. It happened that one of them (Seremani) who was beaten severely was not feeling well and he had been in Harare. He only came back on December 30 so when others heard that he came back they just mobilised themselves to go and pray for him. That's how they got to Seremani's home.
"So, someone could have seen Seremani's friend going to see him and thought that they were going for a party meeting and called Zanu PF alleging that these people were troublesome. They were forced to say that they were having a party meeting, but that wasn't the purpose of their visit."
Police said it was conducting investigations.
Human rights activists have also condemned the violence saying it was a sign that the country was heading for a violent 2023 election.
In a statement, the Women's Academy for Leadership and Political Excellence (Walpe) said it was appalled by the violence video.
"Political parties must desist from using women to further their nefarious political agendas. Instead they must do everything within their control to empower women within their parties to contest for public office and cover the gender gap. Women should not be used as pawns and vehicles for political intolerance, instead they should be at the forefront of fostering peace, harmony and tolerance; not to be the drivers of fear, intimidation, harassment, violence and bullying," Walpe said.
"As a women's rights organisation we appeal to the relevant authorities to take action against the perpetrators of this violent, barbaric act and bring them to justice.
"As the country draws closer to the harmonised elections slated for this year, the country expects peace and political tolerance not violence, harassment and intimidation. Such acts of violence deter women from taking part in leadership and electoral processes both as candidates and voters; and if they do, their participation is not in a free manner."
Last year, former State Security minister Owen Ncube said the CCC was an enemy of the ruling party.
Related Topics