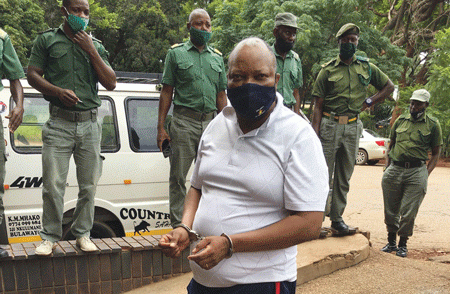 THE High Court yesterday dismissed incarcerated Citizens Coalition for Change (CCC) legislator Job Sikhala's fourth bid to secure freedom.
Sikhala has spent more than 200 days in pre-trial detention after having been denied bail on several occasions at the Harare Magistrates' Courts since his arrest on June 14, 2022.
He is accused of obstructing justice after accusing Zanu PF of murdering Moreblessing Ali, a CCC activist who was brutally murdered in June last year by suspected Zanu PF activist, Pius (alias Jamba) Mukandi.
High Court judge Justice Samuel Deme yesterday did not give reasons for dismissing Sikhala's appeal against bail denial by a Harare magistrate.
In his High Court application, through his lawyer Thabani Mpofu, Sikhala had argued that the lower court had no basis to keep him in pre-trial detention.
He further argued that the lower court had erred in denying him bail as the video and his utterances being used by the State against him did not amount to incitement of violence.
Meanwhile, a ruling on Sikhala's application to have his trial live-streamed was yesterday moved to Monday.
Harare magistrate Marewanazvo Gofa said he needed more time to study the application.
Sikhala through his lawyer Jeremian Bamu filed the application on Tuesday saying his case was of public interest and that this was necessary to ensure he receives a fair hearing.
"The society needs to know what decisions and new outcomes will be brought forward in court during the trial period," Bamu submitted.
"There is the fact that every time my client (Sikhala) appears in court there are always riot policemen to block out the number of people who attend the proceedings, hence, the live feed is a necessary measure so as to cater for a long list of people."
Sikhala was arrested alongside fellow CCC legislator Chitungwiza North legislator Godfrey Sithole and 14 other party supporters who have all been freed on bail.
Related Topics