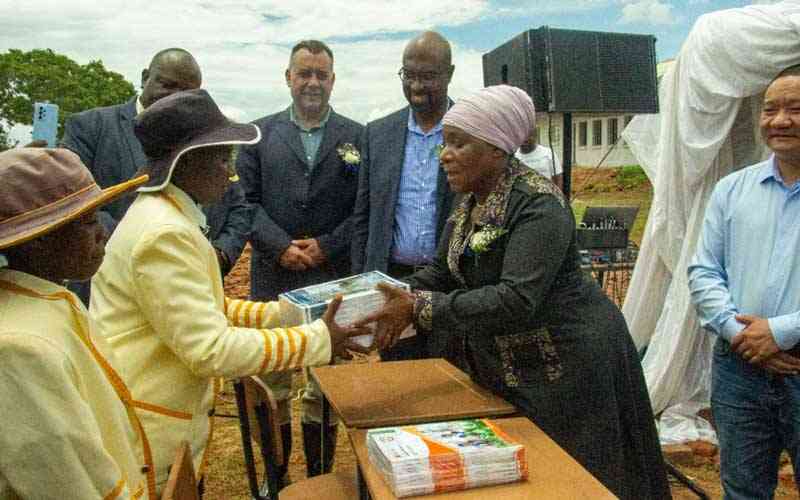 GOVERNMENT has applauded Goromonzi's Prospect Lithium Zimbabwe (PLZ) mine for its developmental projects in the district that have transformed the community.
Addressing delegates during the handover of the newly-constructed Vhuta Primary School in Goromonzi, Mashonaland East Provincial Affairs and Devolution minister Apolonia Munzverengwi said the aid by the Chinese-owned company had transformed the area.
"I am informed that the company has a comprehensive programme of corporate social responsibility initiatives that will cover areas of health, water and sanitation as well as infrastructure development to serve the communities around. We are already seeing progress, as the company has undertaken a road rehabilitation exercise worth US$1,5 million.
"As we have seen, communities around are already benefiting and there have been positive spin-offs for other economic sectors such as agriculture and the other mining subsectors," Munzverengwi said.
The learning institution was established in 2003 and operated using a single block before the lithium firm intervened.
The province has attracted two major investments and the other one being a steel plant at Manhize, Chivhu.
"As a government, we commend the positive impact that the investors have made in this province, as they are setting up what will be Africa's largest lithium project.
"As Mashonaland East province, we are happy to be hosting global investors that are making a difference. These two projects will contribute to exponential development in the province," Munzverengwi added.
PLZ is currently constructing a 25km road that links the mine and the Harare-Mutare Highway.
About 2 500 people, mainly locals are set to be employed by the mine when operating at full scale.
Follow us on Twitter @NewsDayZimbabwe
Related Topics