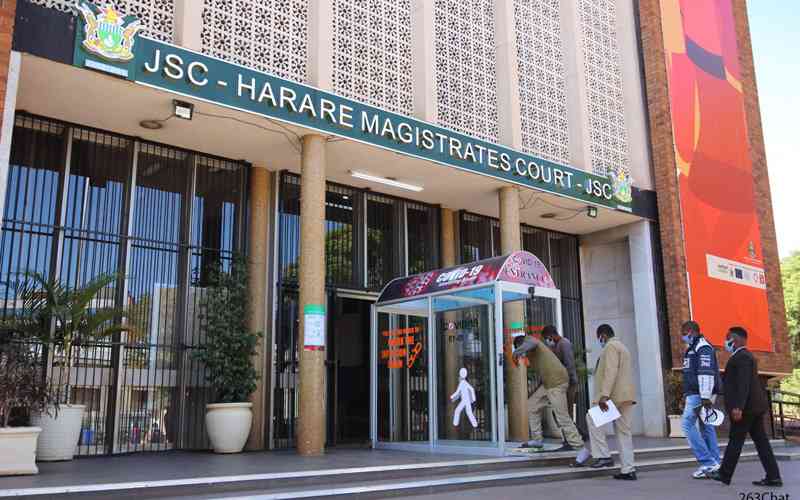 THREE gardeners at Manna Resorts have appeared before the Harare Magistrates' Court for stealing cash from their employer's premises after fire razed the facility.
Zacharia Phiri, Richman Kamusasa and Simon Vhiya yesterday appeared before magistrate Noticia Shenje charged with theft of US$2 560.
The trio, which was represented by Brighton Sadowera, will know its fate with regards to bail today.
Allegations are that at around 4am on November 1 this year, and at Manna Resorts in Glen Lorne, Harare, the complainant in the matter travelled to South Africa.
She returned the same day at around 11pm and did not go to check if everything was in order in her office as it was late.
The next morning, she went to her office to check whether everything was intact as there had been a fire incident the previous day.
She then discovered that her office property was moved to another room.
The complainant got into the room where her office property had been moved into and discovered that some money she kept in the cupboard was missing.
She reportedly asked one Guilty Maneja if he saw anyone taking the money as they were moving the property.
Maneja said he saw the three accused persons taking money from a white wallet.
Maneja said when he confronted the trio, Kamusasa tried to buy his silence with a US$2 note.
The State alleges only US$644 was recovered from the US$2 560 which was stolen.
Follow us on Twitter @NewsDayZimbabwe
Related Topics