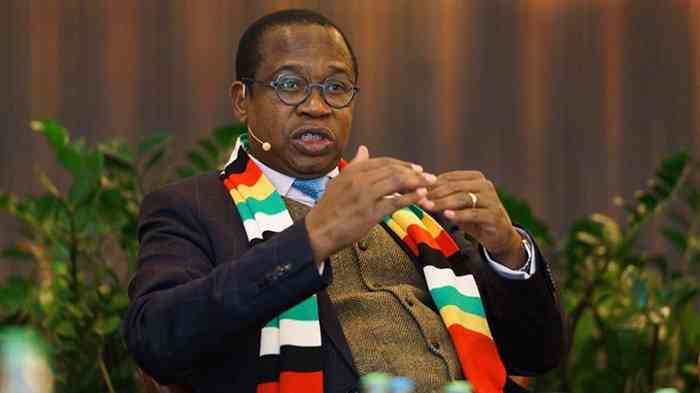 HARARE East legislator, Tendai Biti has implored Finance minister Mthuli Ncube to craft a law that will operationalise the Justice Smith Commission of Inquiry into the loss of value of pensions.
The Justice Smith Commission, set up in 2015, was led by retired judge Justice George Smith to inquire into the loss of pension values and propose remedies to the crisis.
In its report, it confirmed huge losses in value of pensions. The commission also recommended compensation for the losses during the period 1996 to 2007 after many insurance companies short-changed their clients by taking advantage of the country's inflationary environment.
On Tuesday, Biti raised a matter of national interest in the National Assembly, calling on Ncube to implement the Justice Smith Commission's recommendations with urgency.
"In March 2007 the Justice Smith Commission of Inquiry presented its report, which made several recommendations after finding that Zimbabwe lost pensions of a total value of US$5,8 billion as a result of a weak regulatory framework by the Insurance and Pensions Commission (Ipec), the scandalous and greedy behaviour of insurance houses, and the terrible macroeconomic environment," Biti said.
"Justice Smith recommended that there be compensation of pensioners whose pensions were wiped out. Seven years later, those recommendations have not been implemented.
"There is also a second group of pensioners, these are people who saved their money from 2009, paid their pensions in USD when the economy had dollarised, but suddenly with the enactment of Statutory Instrument 33 of 2019, greedy pension houses are paying those pensioners in paltry Zimbabwean dollars. The Finance minister must as a matter of urgency come up with a law that puts into effect the Justice Smith Commission of inquiry recommendations."
Deputy speaker of the National Assembly Tsitsi Gezi ruled that the issue raised by Biti was very important, but said it should be introduced as a motion in the House.
Pensioners who had worked for several years had their pension values reduced to measly amounts, of up to US$0,80c. They have not been compensated for the pension losses incurred during the inflationary period of 2008/9.
Meanwhile, in an unrelated matter, Kambuzuma legislator Willias Madzimure (CCC) has urged Parliament to ensure that the disappearance of journalist-cum-activist Itai Dzamara be brought to closure.
Dzamara was abducted in 2015 at a barbershop in Glen View, Harare. His whereabouts are still unknown.
Madzimure demanded that Home Affairs minister Kazembe Kazembe should issue a ministerial statement on the investigations into Dzamara's disappearance in order to put closure to the issue.
Related Topics