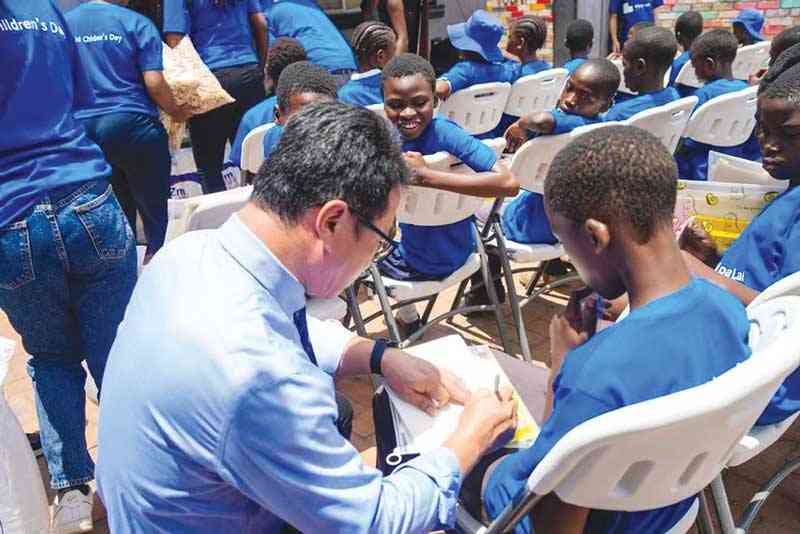 CHAIRPERSON of China Zimbabwe Exchange Centre (CZEC), Zivanai Steve Zhao, has said art and creativity must be used to help children, especially those from underprivileged communities, express their feelings and life aspirations.
CZEC is a local non-governmental organisation established for the advancement of Sino-Zim cultural and socio-economic development while it also offers scholarships, talent search programmes and community aid, among other initiatives.
Last week, CZEC partnered I am Mbare, a non-formal school that accommodates less-privileged children who cannot afford formal education, in early World Children's Day celebration.
The event saw students going through a painting masterclass from professionals in the field.
Speaking to NewsDay Life & Style, Zhao said they had partnered parents and teachers to help the country's young population achieve its goals.
"It takes a village to raise a child and we believe artistic synergies between communities and institutions like ours are important to encourage our children to dream bigger so that they can achieve their future goals," he said.
"We decided to teach the children how to paint and draw as a way to express their feelings and also nurture possible talents that can one day earn them a living."
Zhao added: "For us, choosing Mbare, a suburb which a lot of people look down upon, for the commemorations was a way of showing that no matter where the child is, their lives matter and they deserve an equal chance to be heard," he explained.
Zhao said they were scaling up efforts in using art to contribute to the development of relations between China and Zimbabwe.
"Our aim is to ensure that through artistic expression, we develop a trajectory of cordial relations between the two countries which will not only strengthen cultural relations but stretch to all facets of life," he noted.
Related Topics