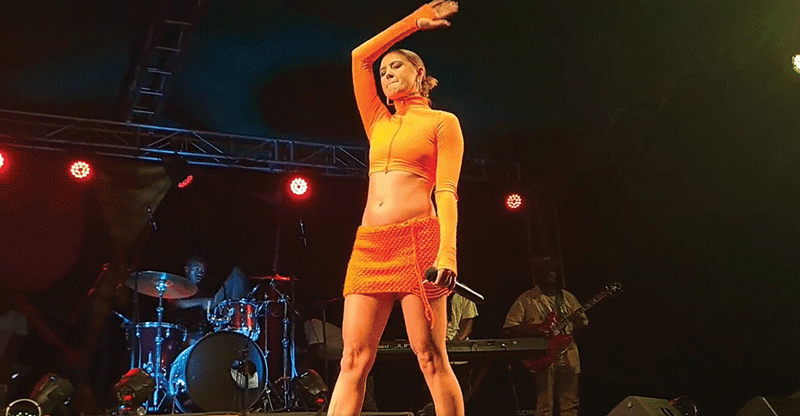 IT was a magnificent weekend of celebration of diverse arts disciplines, featuring stimulating local and international performances at the country's premier arts showcases — the Shoko Festival and Mitambo Theatre Festival.
The five-day theatre festival roared to life on September 26 under the theme Converge, while the three-day Shoko Festival commenced two days later under the theme #TheTakeBack at venues spread across Harare and Chitungwiza.
The festivals' flame died down in style on Saturday night in Chitungwiza and at Reps Theatre in Belgravia, Harare as arts enthusiasts from across social strata, ethnicity and race were united by the festivals which showcased splendid performances.
Over the years, Shoko Festival, organised by Magamba Network — has become a platform for hundreds of young rappers, comedians, musicians and spoken word artistes to perform, collaborate and express themselves through their various artistic talents.
Part of its programming this year included a variety of day and evening events such as the popular Shoko Comedy Roast, Mash Up Night, the Hub Unconference and The #ZimbabweLivesMatter, an augmented reality exhibition.
Voice 2Rep-Inthetho, Women's Cypher and the Peace In The Hood Concert was part of the festival's programme which also encompassed a wide range of activities stretching from workshops, debates and conferences.
World Poetry Slam champion Xabiso Vili from South Africa was part of the star-studded line up of performers at the 13th edition of the festival. Vili shared the stage with Botswana's multi-dimensional singer, songwriter and producer Jordan Moozy.
As per tradition, the festival concluded with a jam-packed Peace In The Hood concert held at Chitungwiza Unit L Community Hall. The concert featured some of the country's top artistes at the moment such as dancehall chanter Nutty O and Gemma Griffiths who shared the stage with, Bling4, Bagga, Mycole Biller and Hwinza.
Shoko Festival media liaison officer Kudzayi Zvinavashe told NewsDay Life & Style that they were satisfied with the success of the arts extravaganza.
"We are really happy with how the festival has gone this year and on one hand we have been able to put out some really cutting-edge new performances, productions and sets," he said.
"Through the festival we have been able to put out a powerful message using arts to inspire young people. We are going to keep on doing what we do to bring the best of the festival."
Some of the artistes who were also part of the performers at the festival include Asher Masanga, Brian Awah, Evelyn Sengezi, Young Gemini, Banshee, Nasibo, Thandy Dhlana, Jele Nial Ainca and Nyasha Vengesai among others.
Mitambo Theatre Festival, birthed from The Zimbabwe Theatre Academy, has since inception in 2019 brought regional and international connections, while providing local talent with opportunities for learning and showcasing their talent.
The theatre festival's opening night was graced by Youth, Sport, Arts and Recreation deputy minister Emily Jesaya, National Arts Council of Zimbabwe representatives, counsellors from embassies and students from tertiary institutions.
The National Arts Council of South Africa exported to this year's Mitambo Theatre Festival three theatre productions namely Woza Albert, Unconventional and Mama I bleached My Punani.
An American production Life in Her Day was a hilarious offering which helped shift mindsets into a world of make-believe happiness.
On Saturday, theatre lovers were treated to a thought-provoking South Africa's Woza Albert theatre production, which brought down the curtain on the festival.
Mitambo Theatre Festival artistic director Teddy Makawa told NewsDay Life & Style that the productions on such topical issues as Gukurahundi and climate change were engaging and hoped they would enable social cohesion.
"We have been divided by quite a number of things, political positions, human rights violations and misinformation at the expense of the truth. Through our theme Converge, we used theatre to bring people together," Makawa noted.
"We were saying whether we had been brought into conflict through religion, politics and or ethnicity dialogue is the way to go."
Makawa was grateful of the support rendered to them from the local schools and colleges.
"The arts are getting established as an integral part of the curriculum in schools and colleges through subjects like Visual and Performance Arts, music, film theatre and dance," he noted.
He said theatre hubs should be set up in every community so that people have a rich entertainment culture.
"We need to enrich each and every Zimbabwean child with knowledge of their diverse culture so that they best fit into any opportunities available to them in any part of the world," he added.
Related Topics