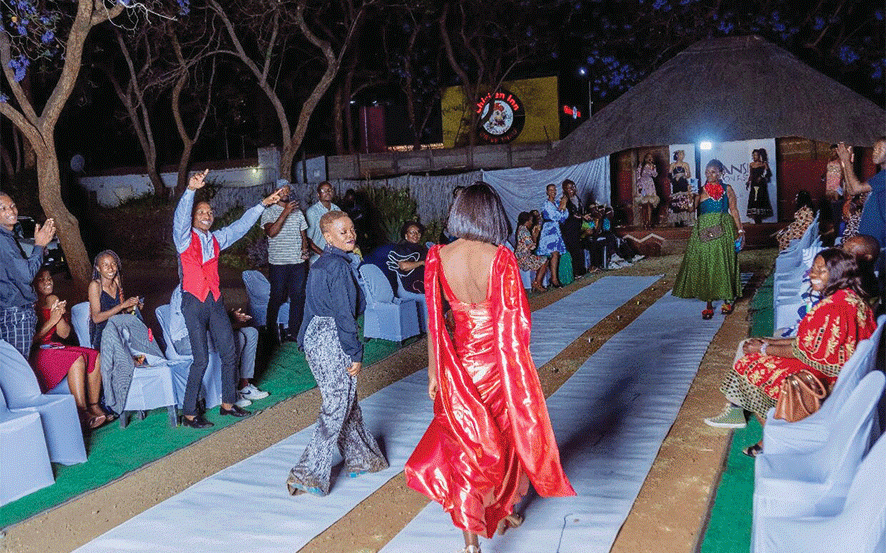 LOCAL fashion designers recently partnered fashion models from the Kingdom of Eswatini for a unique fashion show dubbed Icansi Fashion Festival at the Zimbabwe Music Academy in Bulawayo.
At the event, which was a mixture of fashion and cuisine exhibitions Zimbabwe was represented by Noliwi "Noli B" Mhlophe and Penelope Mlauzi of Penelope Creations.
Event co-organiser Noli B told NewsDay Life & Style that she saw it crucial to reach out across borders for growth.
"I aim higher and go beyond Bulawayo and Zimbabwe. So, if we can't take our work to other parts of the continent yet, we may bring that part to our country. It has been wonderful, really, having three models from Eswatini's Top Models Agency grace us. More is coming," Noli B said.
Penelope Creations model and brand ambassador Sthembiso Muchena said stakeholders in the fashion and modelling industry needed to support each other.
"I think we are moving in the right direction, but it is essential for people to take part so that the industry can get recognised and maybe go commercial," she noted.
"Imagine you get someone coming from Eswatini to support and then another one from just around the corner snubs, how then would we be able to champion the plight of models and the fashion industry as a whole? However, I am very happy and proud of everyone who pulled through to make Icansi a success."
In his closing remarks, Bulawayo City Council publicist Nesisa Mpofu urged fashion designers and models never to give up.
"We want you to continue to ensure that whatever you do, be great at it as a brand and a masterpiece. What we saw today demonstrated great talent and production, a lot of investment went in and time was taken by craftsmen," Mpofu said.
"I always say when we talk of fashion we think of London, Paris, New York and Milan; but we should also think of Bulawayo. We are not competing within Zimbabwe or Africa, but we aim also for international recognition.
"Sometimes you may not get it right the first time, but continue and collaborate. We are more powerful and stronger when we come together. This must not end here, it has started and I want it to continue even next year."
Two models from Eswatini failed to attend the event after they were denied entry to the country at Beitbridge Border Post for reasons NewsDay Life & Style is yet to establish.
Related Topics