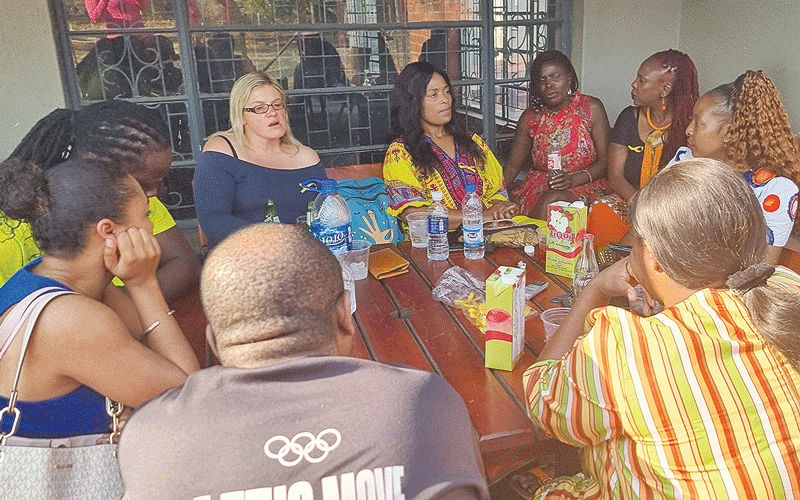 KUWADZANA-BASED Mabwemachena Mbira ensemble put up sterling performances to mark the World Suicide Prevention Day last week at Malbereign Country Club in Harare.
World Suicide Prevention Day is commemorated annually on September 10 across the globe.
According to the World Health Organisation (WHO), suicide is a major public health problem with far-reaching emotional and socio-economic consequences.
WHO notes that about 700 000 cases of suicide are recorded every year worldwide.
The local commemorations, under the global theme Creating Hope Through Action, were organised by woman empowerment organisation Agora Zimbabwe, a subordinate of Agora International.
Agora Zimbabwe chairperson and veteran creative Chido Chemoyo Musasiwa said: "The theme of the event serves as a powerful call to action and reminder that there is an alternative to suicide and that through our actions, we can encourage hope and strengthen prevention.
"By creating hope through action, we can signal to people experiencing suicidal thoughts that there is hope, we care and want to support them. It also suggests that our actions, no matter how big or small, may provide hope to those who are struggling."
Through Agora Zimbabwe, Musasiwa said she sought to rescue the youths and women from the dungeon of drug and substance abuse, alzheimer, depression and anxiety which were considered the root causes of suicides.
Richard Fungayi Nyamoto and Nadeellah Joggee Nyamoto, who are both professional counsellors and life coaches outside their other professions, challenged families to share responsibilities, while standing for each another in all circles of life.
"The attitude of saying my profession, my assets and my reputation while discriminating against relatives and friends is bad. It is wise to look at all aspects of life while one thinks positively about one's own security," Fungayi said.
Nadeellah added: "There are several organisations which rehabilitate suicidal people and people should never take suicidal attempts as solutions to their problems because it is expensive to recover from such an extreme condition."
Mabwemachena Mbira group lead vocalist Mickel Chibamu said people should revert to the traditional teachings of a family which emphasised the importance of true love and sharing without favour and discrimination.
"It is shameful that people are given a false self-sense of belonging at their churches while they abandon their close relatives. They only come to realise it when they are abandoned, betrayed, or left behind in activities that could enrich life," Chibamu said.
During discussions, it was highlighted that churches should take rare opportunities provided by suicidal deaths to preach hope to the living than just curse the deceased.
Pastor Hermish Fisherman described suicide as the devil or a thief who comes to take the good in people.
He cited John 10:10 as a solution to all desperate conditions and advised that Christ came to give life and hope, and as such there are plenty of solutions that are given through the word of God.
Related Topics