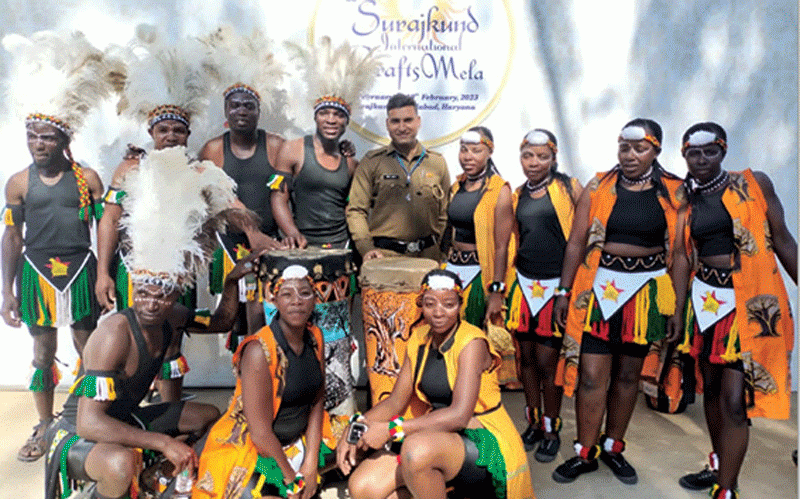 AN array of local artistes across genres is set to share the stage with international performers at this year's edition of the Lobebe Lwa Setso Cultural Festival on October 28 at Simon's Farm, Ramaphatle Village, Botswana.
The festival, which will feature artistes from about eight countries, will be a showcase for music performances, dance and poetry.
At the festival, Zimbabwe will be represented by Victoria-based poet Obert "The African Poet" Dube, Pezhuba Pachena Cultural Ensemble and Guruve Marimba Arts Ensemble.
Festival founder-cum-organiser Ontiretse "Khumagadi" Thobega told NewsDay Life & Style that the fete seeks to enable Africans to share and exchange culture.
"Lobebe Lwa Setso is a cultural festival that will feature eight African countries. The main mandate behind this project is to market African countries' tourism and culture to be recognised worldwide," Thobega said.
"So far we enjoy a good relationship with countries like the United Kingdom, Spain, Germany, Portugal, Ireland, United States and Mexico where Lobebe is well-marketed, resulting in our artistes having a good chance of performing there."
Thobega said countries participating at the festival included Zimbabwe, Namibia, Lesotho, Eswatini, Zambia, South Africa, Malawi, Botswana and Mexico. She said guests, among them event organisers, would come from the United Kingdom, Germany, Jamaica, US, France and Spain.
"It is a profound honour to perform at the Lobebe Lwa Setso Cultural Festival. I feel like I am over the moon," Dube said.
Pezhuba Pachena Cultural Ensemble said: "We are happy and feel honoured to be among the groups that will be performing in Botswana. We will perform our own insumbule, isitshikitsha, amantshomane and amabhiza dances."
Related Topics