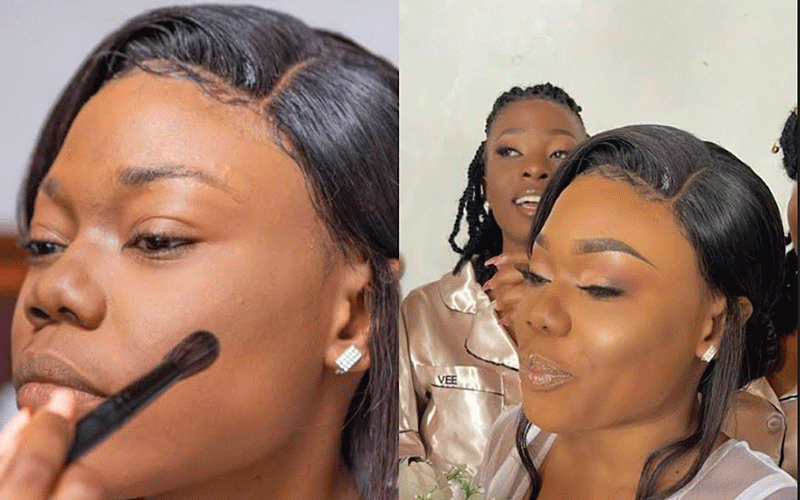 MAKE-UP and skincare have become prominent aspects of beauty routines worldwide. While their popularity has soared in many parts of the world, the reception of make-up and skincare in Zimbabwe reflects a unique perspective shaped by cultural, social and economic influences.
Make-up artist-cum-businesswoman Shalom Matavikwa told NewsDay Weekender that Zimbabwean culture plays a significant role in shaping perceptions and attitudes towards artificial enhancements.
She said the reception of make-up and skincare in Zimbabwe highlights the interplay between cultural, economic and social influences. While traditional values initially posed challenges to their acceptance, globalisation, social media and the beauty industry have contributed to an evolving perception.
Matavikwa, a holder of a degree in supply chain management explores the evolving attitudes towards make-up and skincare within Zimbabwean society, examining the impacts of globalisation, social media and the beauty industry.
Cultural influences
Traditionally, the emphasis has been on natural beauty, with little significance given to artificial enhancements. Natural beauty has been celebrated, viewing excessive make-up as unnecessary and even deceptive.
Skincare routines often revolve around natural remedies such as herbal extracts and traditional remedies passed down through generations. These cultural values create a challenge for the widespread acceptance of make-up and skincare within Zimbabwean society.
Globalisation and Western influence
In recent years, Zimbabwe has witnessed an increase in globalisation and Western influence, especially through the media and technology. This has led to an influx of foreign beauty trends, including make-up and skincare routines.
The younger generation, particularly in urban areas, has embraced these trends more openly. The availability of Western beauty products and the influence of international celebrities have contributed to a shift in perception towards make-up and skincare. This influx of Western influence has challenged and modified traditional beauty standards in Zimbabwe.
Social media and beauty standards
The rise of social media platforms has had a profound impact on the reception of make-up and skincare in Zimbabwe. Platforms such as Instagram, YouTube and Facebook have served as outlets for beauty influencers and enthusiasts, who showcase their make-up routines, skincare tips, and product recommendations.
While this exposure has enabled access to a vast range of beauty knowledge, it has also created unrealistic beauty standards and expectations. Many Zimbabweans feel pressured to conform to these standards, leading to an increased interest in make-up and skincare.
Beauty industry and economic factors
The growth of the beauty industry in Zimbabwe has been influenced by both local and international brands. Cosmetic companies have recognised the potential market in the country and have begun to cater for Zimbabwean consumers.
Local entrepreneurs have also ventured into the production of natural skincare products, capitalising on the demand for authentic and locally-sourced beauty solutions. However, it is important to note that economic factors, such as high unemployment rates and limited disposable income, hinder the affordability of branded beauty products.
Changing perceptions and empowerment
Despite the traditional values and economic constraints, make-up and skincare have gradually gained acceptance in Zimbabwe. Their significance extends beyond mere beauty enhancement, with many women viewing them as tools of empowerment and self-expression. Make-up and skincare routines have become avenues for creativity, self-care, and confidence-building. This shift is evident in the growing number of make-up tutorials, beauty workshops, and beauty clubs dedicated to sharing knowledge and fostering a positive self-image.
Make-up as a means of empowerment and self-expression
Zimbabwean women, especially the younger generation are embracing make-up and skincare as a means of empowerment and self-expression.
As the beauty industry continues to adapt to the Zimbabwean market, it is crucial to promote inclusivity, authenticity, and affordability to ensure that these transformations are both sustainable and representative of the diverse beauty ideals within the country.
Follow us on Twitter @NewsDayZimbabwe
Related Topics