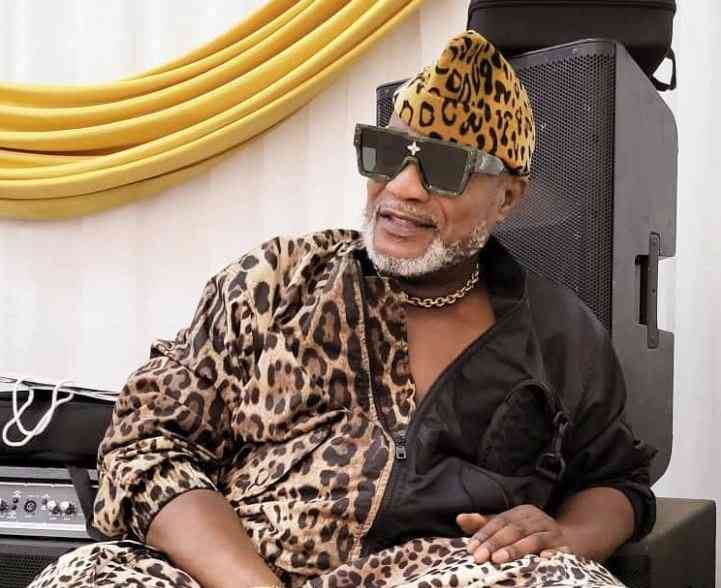 ODYSSEY Entertainment appears to be true to their word and promises to local music fans: That they are committed to deliver the best entertainment experience by hosting both local and international artistes on one stage at The Odyssey in Kadoma.
"We continuously look for ways to entertain music fans by constantly offering them more choices of great value from both local and international artistes across genres on one stage. We always want fans to be spoiled for choice," The Odyssey general manager Kudzai Chipengo told NewsDay Life & Style a few days before the curtain came down on 2022.
The Odyssey, located in the bustling gold mining town of Kadoma just off the Harare-Bulawayo Road, is increasingly becoming the home of showbiz having so far hosted the trio of such top South African acts as producer and kwaito artiste DJ Tira; Afropop group Mafikizolo and Makhadzi, a multi-award-winning songbird.
Apart from the foreign acts, a number of local artistes have performed at The Odyssey courtesy of Odyssey Entertainment. Among them are man of the moment and dancehall president Winky D, Jah Prayzah, Killer T, sungura maestro Alick Macheso, Baba Harare, Freeman and urban groover ExQ.
As the entertainment joint opens their 2023 calendar of events, April 15 is set to be a memorable night for not only the city of gold residents, but also for inhabitants of surrounding areas and beyond, as celebrated Congolese Soukus singer Koffi Olomidé is set to stage his maiden performance at The Odyssey.
Koffi, whose real name is Antoine Agbepa Mumba, is a popular star of rhumba and soukous music which are popular across much of Africa.
He is famous for one of his most-loved hits of his long career Loi, a 1997 production.
The talented dancer, producer and composer might not be new to Zimbabwe and its people as he has performed in the country many a time, in Harare to be specific — but his Kadoma sojourn promises to be a memorable one.
Last year the internationally-acclaimed rhumba star was in the country after he was invited by controversial Prophet Passion Java for Patati Patata launch, a collaboration with local urban groover Rockford "Roki" Josphat.
The song, which has an accompanying video that features raunchy-dancer Beverly Sibanda and Tanzanian singer Rayvanny was produced by Oskid.
After Odyssey Entertainment released the posters advertising the potentially explosive Koffi concert about a fortnight ago, a heated debate ensued on the showbiz scene as to who is going to make up the supporting acts list.
Some followers of showbiz matters suggested that one of the pioneering rhumba outfits in Zimbabwe, Diamond Musica, from the Democratic Republic of Congo, fronted by Pitshou Lumiere must be part of the concert alongside Baba Harare.
With the supporting acts debates still ranging on, Odyssey Entertainment on Friday announced multi-award-winning singer Jah Prayzah as one of the first local backup acts.
Chipengo promised entertainment galore at the concert, adding that names of other performers, both local and international, will be announced soon after contracts are signed.
"I can confirm that it is a done deal, on April 15, we will be hosting Koffi Olomidé, the rhumba star from the Democratic Republic of Congo for the first time at The Odyssey here in Kadoma. As we continue to engage with supporting acts, it is now official that Jah Prayzah will be among the performers at the concert," she said.
"As we continue with our preparations to host a flawless concert, we have already started selling the concert's advance tickets. We have different packages depending on the month one will purchase the tickets. For more information those who wish to attend the show can check our social media platforms."
Indicating that there is a special offer to fans who purchase the advance tickets early Chipengo said: "The concert's advance tickets are already on sale at The Odyssey in Kadoma and Eat n Lick food outlets across the country. Early bird tickets to be purchased this month are going for US$10 standard and US$20 for the VIP," she said.
"Music lovers who wish to purchase the tickets next month have to part with US$15 and US$20 for the standard and VIP one respectively. In March, merrymakers will have to fork out US$20 for the standard ticket and US$40 for the VIP one," she added.
Follow Winstone on Twitter @widzonato
Related Topics