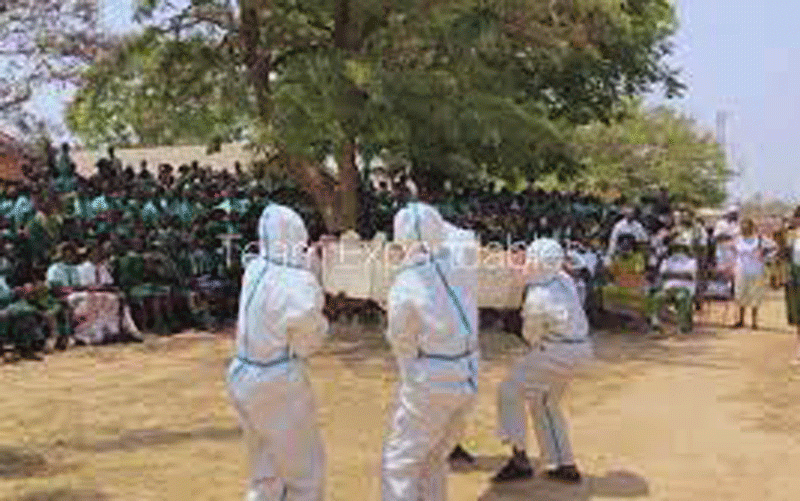 DANCING, which many may view as a mere hobby, has given youngsters in Chitungwiza an opportunity to advocate for social justice and eradicate social ills such as early marriages and drug abuse.
A talented group of youths from Unit L in Seke, Chitungwiza, called Team Expandables, has been nurturing talented young girls and boys in their community by creating employment for youths to remove them from the streets.
Some of the group members are Ashley Mupondiwa, Godfree Chinzara, Nyasha Makahlera, Keith Muchenje, Nathan Muteweye, Tawananyasha Jerk and Tawanda Mwarikisi.
Speaking to NewsDay Life & Style, chief executive officer and founder of the group Clive Hunidzarira said the group was started in 2014 and their main objective is to advocate for social justice through arts.
"We are an arts hub because we support every talent that falls under the arts category. So far, we have a total of 35 members from the age of eight to 17. Currently, we are fighting drug abuse and child marriages and we are trying to empower the youths so that they earn a living through professional dancing," said Hunidzarira, a qualified international marketer from Chinhoyi University of Technology.
The birth of Team Expandables, which also trains and conducts workshops for voluntary social workers in their community, was largely meant to tap into the artistically talented Zimbabwean youths and create opportunities for them to nurture their talents through exposure.
"I believe that the youths and young children have got talent. As Team Expandables, we create positive exposure through creating bridges for them to success. We are making noise everywhere with our dance videos as a way to create exposure for the youths to be recognised so that they reach their full potential," Hunidzarira said.
"We have some social workers in the ghetto who are not formally employed who work with us in educating and raising awareness to our group members on the dangers of child marriages and drug abuse. We are also able to keep the youths off the streets because we have our dance training sessions after school and most of the time, they leave the training exhausted and heading home for rest, thus they have no time to do the bad things usually done in the ghetto."
The group has been getting bookings through marketing its videos on Facebook and WhatsApp.
They have performed at Amplifaya Festival, Harare Agricultural Show and Mai Mnangagwa Anti-Drug Abuse Campaign.
Despite the financial challenges the group faces, it once in a while manages to raise a bit from the gigs where it is invited and this has helped the group members' families back home and to purchase kits for performances.
"We have challenges securing sponsors to finance all our projects that we would like to give our fans and the public at large. Although we have Imani Trust from Chitungwiza, which has been helping us by financing school fees for two of our members, we are still hunting for sponsors," he explained.
When it comes to dance, the group is undoubtedly talented. Recently, the group dropped covers for the trending hit, Loss by Nicky Genius featuring Holy Ten.
The video is a typical example of edutainment as the visuals are pregnant with meaning, while the dancing routines are enthralling.
"We aim to entertain people, but also to preach a message. We are all motivated by different songs based on our backgrounds. So we come together and decide on a script to use to relay messages and currently we are working on a video to tackle the story of the nine-year-old girl from Matabeleland who fell pregnant. Sometimes it's just mere entertainment, especially the videos that we will make for the festive season," he added.
lFollow Rejoice on Twitter @rejoicephi1998
Related Topics