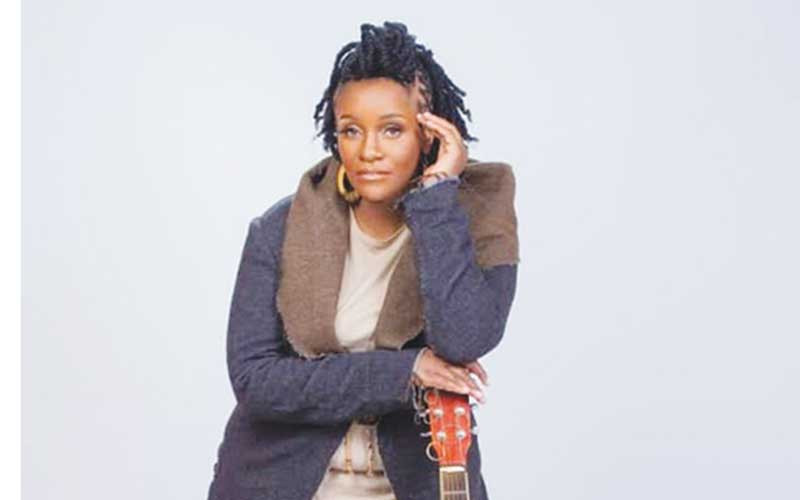 AFTER starving her fans for almost four years without new material, songbird Marceline "Marcy" Janyure will this Saturday quench their thirst when she launches her single Mwana'ngu at Sherwood Golf Club in Harare.
Speaking to NewsDay Life & Style yesterday, Janyure — a multi-instrumentalist who plays an acoustic guitar and mbira, said she sang to give hope to the masses.
"My latest song is a broad production that talks about the things we were given and never asked to choose what we wanted like parents that we cannot change no matter how good or bad they are," she explained.
"Such situations then give people the probability to think that if it was a personal choice, they would have done better. This leads to so many conflicts and disputes among families, but I believe it is like that for a reason that we might not understand now, maybe later in this journey of life."
Janyure launched her music journey in 2008 backed by her Black Things Band.
She, however, only managed to release her debut six-track album, Chishuwo in 2011 that was followed by Maboorangoma three years later and her third, Ndada, a 2018 production.
As she took her career to another level, Janyure enlisted the services of acclaimed South Africa-based Zimbabwean guitar maestro and singer Louis Mhlanga for a duet, Usachinje Moyo.
Marcy said the outbreak of COVID-19 slowed her down.
"We wanted to release something in 2019 then COVID-19 happened and we had to slow down on production since I do live recordings only. It was impossible to meet as a band others had no access to internet for us to continue working," she told NewsDay Life & Style.
The songbird has staged performances at Harare International Festival of the Arts and Shoko festivals.
Guest performers at the Mwana'ngu launch are seasoned singer Prudence Katomeni Mbofana, Memo, Mazwi and Telah Walani.
Resident wheelspinners, Dj Speed and Dj Destiny will be rocking it on the turntables.
Follow us on Twitter @NewsDayZimbabwe
Related Topics