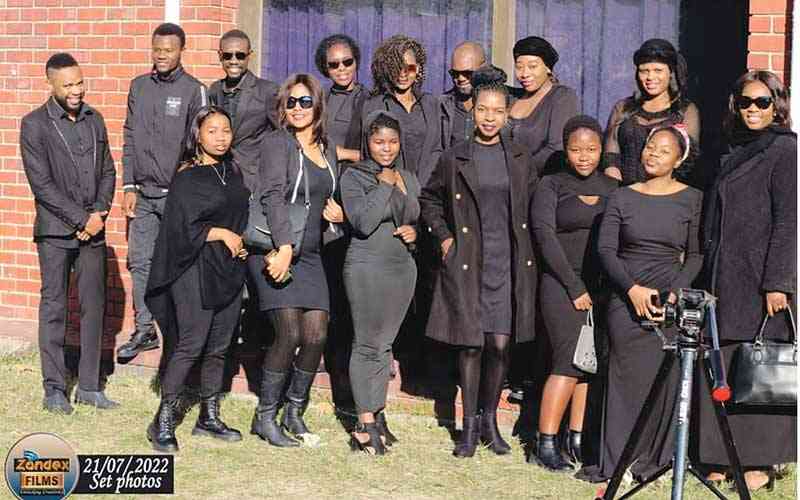 ISSUES of inheritance and fights over the wealth of the deceased have become rampant in most families especially in cases where there are no written wills.
To many African families, a legal document that states what a person wants to happen to their estate once they pass on is so alien that the writer can get themselves into crosshairs of family members if they discover that he or she is crafting one.
Its existence jeopardises their chances of grabbing the deceased's property.
And in an effort to enlighten society on inheritance issues, Zondex Films is producing a television series titled The Will to be released next month.
Zondex Films founder, producer and director Mark Mazonde said shooting was underway and they had already covered two out of the 13 episodes.
"Our forthcoming series, The Will is a 100% Zimbabwean film that centres on quarrels that usually arise in families after someone dies. The issue of inheritance is a cause for concern in our societies," he said.
"I was inspired by what is taking place in our society on issues of inheritance to come up with this series.
"I believe people need awareness on issues of benefaction and families, spouses and children must know their positions."
The South Africa-based Mazonde, who bemoaned financial problems as the major stumbling block for filmmakers, added: "No one must be oppressed, especially women and children, they are the ones who suffer the most and are subjected to cruelty by other family members after the father dies."
Zondex Films have had other productions which include Sarura Wako, Indispensable Mission, The New Girl and When Evil Strikes.
Follow us on Twitter @NewsDayZimbabwe
Related Topics