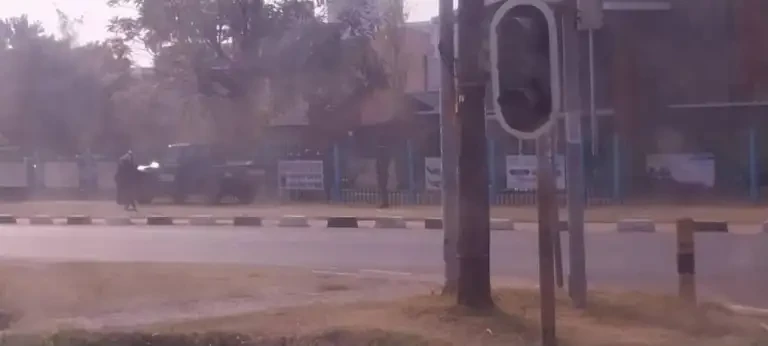 Zambian police have stopped a church service that was to be attended by former Zambian President, Edgar Lungu, and his wife, Esther, amid fears of a crackdown against Patriotic Front (PF) members.
Lungu and his wife had travelled to Ndola for a church function held at St. Andrews Church being hosted by the Ndola Pastors' Fellowship.
Police, however, cancelled the event citing security concerns.
Politician Joseph Kalibwe commented: "While I don't agree with Lungu on so many things and still believe he must account for his actions, this is so wrong from the Zambia police. No matter our political differences with Lungu, he must be allowed to do whatever he wants."
Police had maintained a heavy presence at both Kenneth Kaunda
International Airport in Lusaka, Simon Mwansa Kapwepwe International Airport in Ndola and the church premises near Copperbelt Provincial Cabinet Office.
Zambian President Haikande Hichilema early this week warned Lungu's PF against regrouping.
"I want to send a message to the PF thugs. I can see they are grouping now. The fact that we did not lock you up, the fact that we did not arrest you is not that we are not capable. We are just kind people. If you start regrouping now, we will come for you in a heavy way, in a heavy way," he said.
Lungu's wife was arrested on Wednesday and later released on charges of theft of a motor vehicle, theft of a property certificate in Lusaka, and possession of property suspected to be linked to criminal activities.
Days earlier, Hichilema warned potential coup plotters not to threaten the southern African nation's democratic rule and stability.
It is not clear why he sounded the warning.
Related Topics