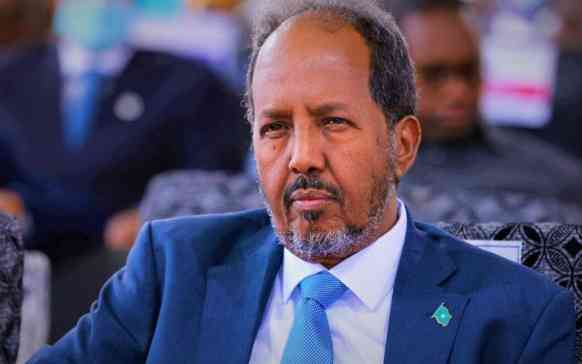 The US says it has killed five al-Shabab fighters in Somalia during a joint operation with the Somali army.
The US command in Africa (Africom) said the air strike was conducted in Bacadweyne in central Somalia, about 460km (285 miles) from the capital Mogadishu.
It said initial assessments showed that five militants were killed but further investigations were continuing. There has been no reports of civilian casualties.
On Thursday, Somali authorities said they had killed more than 300 al-Shabab militants in southern Somalia.
It comes as Somali federal troops, backed by the US, clan militia and African Union troops, continue a counter-insurgency against the al-Qaeda affiliate.
This has turned the tide in favour of Somali forces, which have in recent months retaken huge territories that had been held by al-Shabab for years.
Somali President Hassan Sheikh Mohamud has made the fight against al-Shabab his top priority as he bids to end the 15-year insurgency by the group.
Related Topics