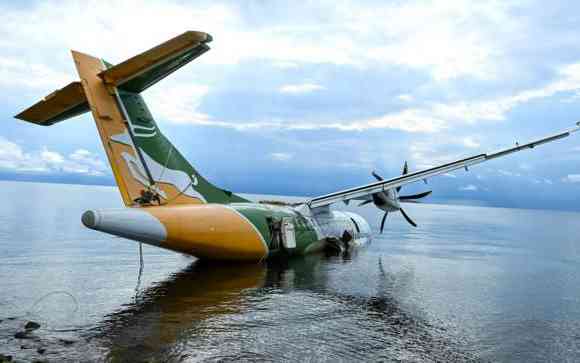 French civil aviation safety investigation experts have already been deployed to Tanzania following the plane crash in Lake Victoria near the town of Bukoba on Sunday.
A statement by the French High Commissioner Nabil Hajlaoui says the team from France's Bureau of Enquiry and Analysis for Civil Aviation Safety will assist in the air crash probe.
On Monday, another team of technical advisers from the Franco-Italian aircraft manufacturer, ATR, was on its way to Tanzania to investigate the crash.
The aircraft which was being operated by Precision Air was constructed by two major European aviation firms Airbus and Leonardo.
It had 43 people on board – at least 19 of whom died in the crash.
Tanzanian authorities have also launched an in-depth investigation and say the findings will be made public.
Related Topics