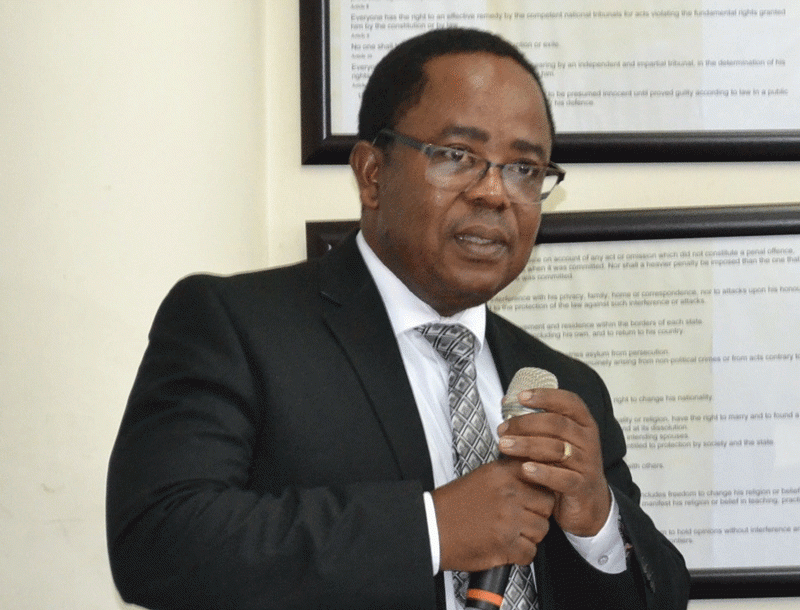 THE National Aids Council (NAC) says stigma and other negatives were derailing efforts in the fight against HIV and Aids.
Speaking at the 2022 World Aids Day commemorations in Marondera on Thursday, NAC chief executive Bernard Madzima said stigma was also militating against efforts aimed at achieving HIV/Aids 95-95-95 targets.
The United Nations Programme on HIV/Aids has set a target of HIV testing, treatment and viral suppression rates of 95%–95%–95% by 2025.
"As a way to promote equalisation and equity in the response, the NAC has embarked on social contracting, an approach through which we financially and technically support key community based organization to implement agreed programmes towards the achievement of the 95-95-95 targets," Madzima said.
He added that without equal access to services and their utilisation, the fight towards achieving 95-95-95 targets would be derailed.
"Half way through the pursuit of the 95-95-95, we are proud that Zimbabwe has already achieved these targets," Madzima said. "While these achievements have been pleasing, there is a lot we still have to do to ensure that we are on an irreversible path towards ending Aids by 2030. We shall, therefore, optimise sub-population and geographic-specific HIV prevention services, coupled with those that address threats from drug resistant TB, non-communicable diseases and the busting of social safety nets."
Community Working Group on Health executive director Itai Rusike said there was need to address inequalities which are holding back progress in ending new HIV infections in Zimbabwe.
"Stakeholders and communities must work together to remove the existing and unnecessary barriers such as stigma and discrimination that can hinder access to HIV and Aids services. We, however, would like to commend the National Aids Council for a sterling job for making sure that HIV Infection and prevalence rates significantly go down in the country," he said.
Zimbabwe joined the rest of the world in commemorating World Aids Day on Thursday.
The global commemorations, which are held on December 1 annually, were this year held under the theme Putting Ourselves to the Test: Achieving Equity to End HIV. Resources: Ending the Epidemic. Your Sexual Health.
Related Topics