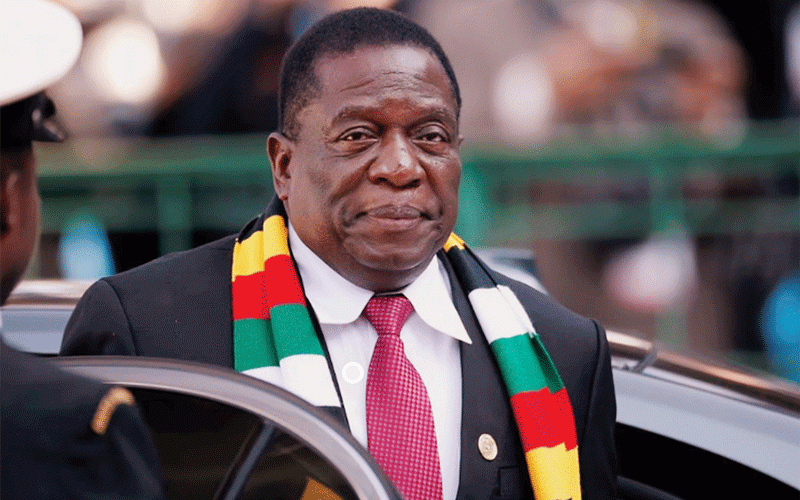 PRESIDENT Emmerson Mnangagwa has announced plans to cut off all households from the national electricity power grid so that they migrate to solar energy in response to the prevailing debilitating power crisis that has seen the country enduring rolling power outages.
While this plan is all well and good in that it makes the country greener in this era of climate change, the possibility of this ever happening during many of our lifetimes is more than remote. This plan will, in fact, disenfranchise millions of households connected to the national grid and cannot afford solar systems.
Mnangagwa says his government would assist civil servants to migrate to solar, but did not indicate how other households would be assisted to migrate to solar when these households are scarcely affording a meal a day as the country's economy remains stuck in the tank.
We cannot even start to imagine what will happen to the thousands of rural households, who have since Independence in 1980 been promised to be connected to the national grid. This mooted plan means that the rural folk have effectively been condemned to forever remain stuck in the dark ages.
We dare say this plan sounds more like a very desperate way of addressing the country's prevailing and worsening power crisis. If Mnangagwa is, indeed, a leader by the people and for the people, we would have thought that he should be piling up the pressure on such major power consumers as the mines to migrate to solar since some of them have already shown the way. For instance, Caledonia's Blanket Mine in Gwanda, Matabeleland South province, recently established a 12 megawatt (MW) solar plant, which we believe will go a long in reducing pressure on national power supplies. Imagine if 10 mines offload 20MW each they are getting from the national grid, it would mean 200MW served for other consumers.
We also wonder why government appears to have let off the hook the nearly 100 independent power producers (IPPs) who by now should have been contributing a significant amount of electricity to the national grid.
In March this year, Energy and Power Development minister Zhemu Soda told us that there were "more than 90 licences that have been issued to various (solar) project developers, which have not moved the way we expect. Of the 90, only 20 have so far shown some progress."
Last year, government said it would tighten conditions for IPPs applications, and we wonder why the President did not instead announce that he was withdrawing all the licences issued so far to those who have not yet set up shop and reissue them to more serious investors. If the 90 IPPs were up and running and providing just 10MW each to the national grid, it would have translated to 900MW, nearly the equivalent of Hwange Thermal Power Station's 920MW installed capacity and there would be absolutely no need for Mnangagwa and his government to start considering removing households from the national grid, which will be a first for any nation on this planet.
We feel that the majority of Zimbabwean households cannot afford to migrate to solar — not even in the next 50 years – and government should, therefore, pile pressure on the IPPs and the major power consumers, while itself must get more serious about revamping the country's four thermal power stations which it has shown very interest to retool. The biggest, Hwange Power Station has, for instance, been under perpetual rehabilitation, which makes us wonder whether it will ever fully come back on stream.
Related Topics