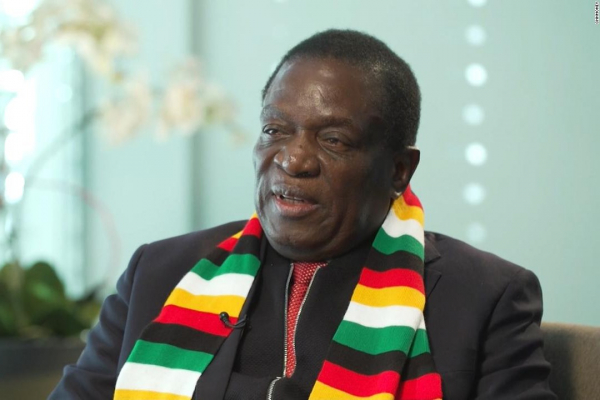 BY WINSTONE ANTONIO
Dear President Emmerson Mnangagwa,
Your Excellency Sir, I hope I find you well.
I am an award-winning journalist with a decorated career that spans over half a decade, covering the arts industry in the country.
However, the purpose of this letter is to bring to your attention a sea of problems rocking this important sector in Zimbabwe.
Your extremely progressive vision that you laid out when you took over the reins of power, three years ago, had given us hope that at least, important changes will be implemented to set the sector on a path to unrestrained growth again.
You gave us hope, Your Excellency.
But today, that hope has mutated into frustration and I think there is a need to restore a legacy in this creative sector Your Excellency.
Yet with hindsight, I see where my hope crashed — it was the moment you made what looked like bold moves to revamp the arts sector by appointing prolific athlete, Kirsty Coventry as Youth, Sport, Arts and Recreation minister.
What a disaster she has been.
Yes, Kirsty may be a technocrat, Your Excellency, but she has failed to come to the party.
I know the same can be said of a lot of ministers in your Cabinet, but I will not attempt to dwell on that for now. The COVID-19 pandemic true, has decimated the economy, no doubt, but what is glaring is your government, as represented by Kirsty turned its back on the greater arts sector.
This is not by any means a blame game, I have nothing personal against the Honourable Minister neither am I berating you for appointing her to the post knowing that you have the power also to disappoint, far from it.
I just want to bring to your attention that artists are disappointed and tempers are high, Your Excellency — they think Kirsty has been a disaster.
Artists always say, "we are on our own" and I think they are justified.
There is no zeal from her office to address the plight of the artists, there is no innovation from her and sometimes we wonder if you did not just pluck her from holiday to office with no clear terms of reference.
Your Excellency, you face the risk of being accused of being inconsiderate to the plight of our beloved arts sector and your headmaster role in ensuring that your lieutenants come to the party is key.
Your Excellency, the shining swimming star is in charge of possibly the most important ministry in the country, a ministry that deals with the youths, sports and culture but she acts as if she is not a youth, joining some of your physically and emotionally tired band of ministers.
She lacks the youthful exuberance expected of her office.
There is no doubt that Zimbabwe has the right youths with innovation and enough energy to pluck Zimbabwe out of the economic doldrums but they lack government support.
Even the late Lazarus Boora (Gringo) had to say it from his death-bed recently that the government (herein represented by Kirsty) was doing nothing to address the plight of the artists.
Your Excellency, you cannot take Gringo's words lightly because he expressed the feelings and thoughts of the local artists.
We have seen you on micro-blogging site Twitter and other social media platforms Your Excellency, and if you get time, you should check how mad the artists are over government silence on issues to do with their welfare.