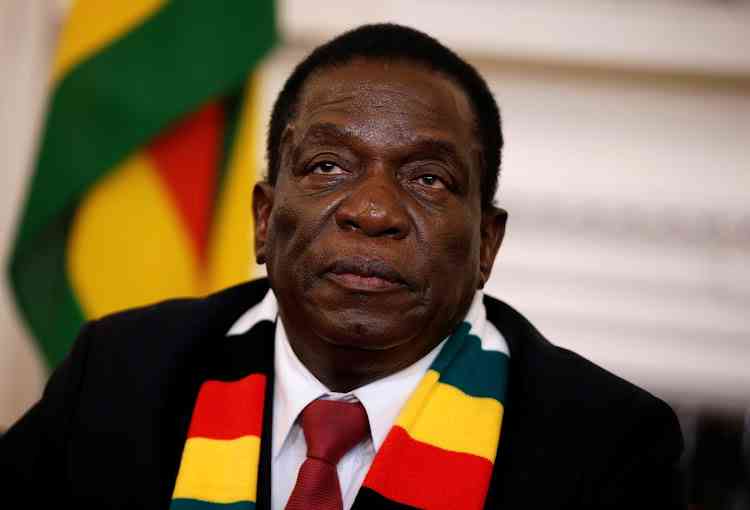 LOCAL and foreign economists have warned that Zimbabwe's disputed polls will continue to strain the southern African nation's foreign economic relations which could have devastating effects on the country's recovery.
On August 23 and 24, Zimbabwe held harmonised elections which produced disputed results in favour of President Emmerson Mnangagwa, who was sworn back into office on Monday, with the market awaiting his new Cabinet.
The elections were disputed due to a plethora of challenges including the late start to voting in urban areas, alleged high number of assisted voters, non-verification of the voters roll, biased State media coverage, intimidation, violence and blocking opposition campaign.
The disputed results come after a credible election had been identified as a prerequisite for re-engagement with international bodies to unlock fresh investment and resolve Zimbabwe's over US$20 billion external debt.
"Regionally, the relationships are not too bad and we can do so much to trade with one another and support one another economically.
"But, we really need to trade internationally and build good relations with the bigger economies internationally because we need their money to invest in southern Africa and of course in Zimbabwe also," renowned South African economist Dawie Roodt said in an interview with NewsDay Business.
"But, unfortunately, for Zimbabwe, the relationship between the country, and in fact even South Africa, with the other major economies in the world is currently strained.
The reality, in the case of Zimbabwe, is that the economy is in a very deep mess mostly because of politics and of course wrong macroeconomic policies."
Regional and international blocs have largely dismissed the elections as not producing credible, free and fair results but noted that there was less violence as compared to previous elections.
Roodt said for Zimbabwe to improve its international relations, it had to work on its policies to show its commitment to democracy.
"We should also have in mind that Zimbabwe and in fact the whole of southern Africa is dependent on foreign trade and foreign investment and as long as we do not get that the southern region is not going to do well economically," Roodt said.
The country's two biggest sources of foreign currency remain diaspora remittances and exports.
Roodt told NewsDay Business that disputed polls would have a negative effect on Zimbabwe's bilateral relations considering that it heavily depends on the international markets through remittances and trade for foreign currency.
"I'm afraid to say that for Zimbabwe to improve its international relations it will have to make some changes as far as its political system is concerned. The reality is that many countries do not see Zimbabwe as a country that is really committed to democracy," he said.
"I think the Zimbabwean government should really work hard on that aspect and to get the rest of the world to believe that it is indeed committed to democracy.
"So far, I am afraid that many countries are not so convinced about Zimbabwe's commitment to democracy."
Apart from public debt that has hampered infrastructural development, locally, the depreciation of the local currency of over 700% has also led to a plethora of challenges.
These include wage erosion, rising cost of living, inflationary incomes for businesses, poor utility service delivery, declining health infrastructure and development, corruption costing the economy US$1 billion annually, high taxes, and too many bureaucratic processes.
In 2021, Treasury reported that the country needs at least US$40 billion in capital investment to reach an upper middle-income economy by 2030 with only a fraction of that amount having been met.
Local economist Tony Hawkins said Zimbabwe's dependency on foreign aid and loans had put the country's effort to improve the economy in jeopardy, adding that there would not be much change in the state of the economy.
"The election is an opportunity for a fresh start but because the incumbent and their supporters in state media believe their own propaganda, they are unlikely to accept the need for change. This is since the new dispensation Zimbabwe has had one of the world's worst inflation and currency management records," he said.
"It is dependent on foreign aid, loans it cannot afford and won't be able to repay and diaspora remittances from people who are not allowed to vote against them as they would if they had the chance.
"In just one year, testament to their massive economic incompetence they managed to increase the public debt ratio by a third to an unsustainable 130% of GDP (gross domestic product). Who cares?"
Another economist Prosper Chitambara said government needed to put in place sustainable macro-economic reforms to achieve economic stability which needed to be done through fiscal discipline and eliminating any leakages within the system.
"We need to continue to prioritise macro-economic reforms to ensure that we are able to sustain stability. Macro-economic stability is very critical," he said.
"No economy can prosper and grow sustainably without macro-economic stability, without low and stable inflation, and for that to happen it means we need fiscal discipline to control public spending, especially nonproductive spending."
He said the government needed to improve the efficiency of public spending, eliminate any wastages and leakages within the system.
"Monetary discipline and controlling money supply growth is very important," Chitambara said.
He added that the government should simplify the tax regime and reduce the tax rates to attract local and foreign investments.
"The business environment has been very challenging and is also an area that needs to be prioritised especially on tax reforms.
"This can be done by simplifying the tax regime and reducing the tax rates," Chitambara said.
"There are so many taxes that have conspired to make the business environment unattractive to a lot of local and foreign investments and as long as these taxes are onerous and many, this increases the cost of doing business.
"Too many taxes also disincentives the formalisation of informal businesses."
Related Topics