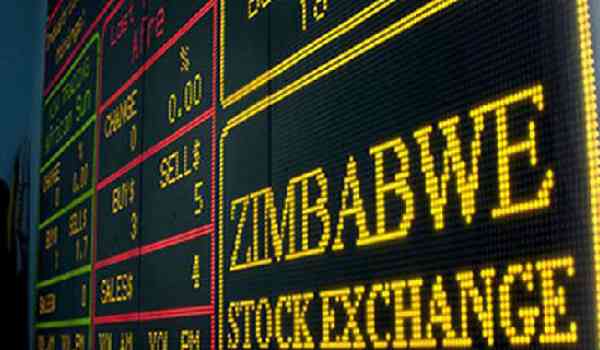 Zimbabwe Stock Exchange-listed clothing chain, Truworths yesterday became the latest major firm to warn against steep interest rate hikes effected by policy-makers mid-year, to which it responded by suspending credit in local currency.
In July the Reserve Bank of Zimbabwe (RBZ) hiked its policy rate — the interest that corporates pay for borrowed funds — by 120 percentage points to 200%.
This was part of several measures implemented to stem the depreciation of the domestic currency.
The central bank's move, that has seen lending tapering off as markets avoid high cost of capital, has triggered disquiet among banks. Industries have also warned that aggressive rate hikes have constrained their ability to borrow for retooling.
In a trading update for the quarter ended October 9, 2022, Truworths said the suspension of Zimbabwe dollar credit hammered volumes.
"The increase of the bank policy rate to 200% with effect from 1 July 2022 resulted in the business suspending all Zimbabwe dollar credit sales with a consequent reduction in units sold. Zimbabwe dollar cash sales were negatively affected by the severe shortage of Zimbabwe dollars as a result of the tight monetary policy.
"Borrowings in Zimbabwe dollars as at October 9, 2022 amounted to $56,35 million at a cost of 205% per annum."
Truworths pointed out that sales and profitability continued to be adversely affected by restrictive pricing laws, which affected competitiveness against the unregulated informal market.
"Sales and profitability continue to be adversely affected by the restrictive pricing laws, which negatively affect competitiveness against the unregulated sectors," Truworths added.
It said in addition to US dollar cash sales, the business was selling on a lay by basis in the same currency.
"US dollar credit is considered on a selective basis where there is assurance that the US dollar earnings are guaranteed and not an allowance," the clothing group said.
It said the central bank's decision to maintain interest rates at 200% had further eroded uncertainty.
"The environment remains uncertain, in particular the sustainability of the bank policy rate of 200% and tight Zimbabwe dollar liquidity," the group said.
Several financial institutions have warned that high rates could result in significant increases in non-performing loans as borrowers struggle to repay.
"This (hiked interest rates) may present downside risks on credit performance as borrower capacity to carry related costs is strained," First Capital Bank said in a trading update last month.
"The bank will, therefore, remain cautious in its approach to asset creation, ensuring that a sufficient liquidity buffer is maintained to avert outages while borrower capacity is assessed rigorously, taking advantage of the apparent resurgence in key sectors of the economy."
Follow us on Twitter @NewsDayZimbabwe
Related Topics