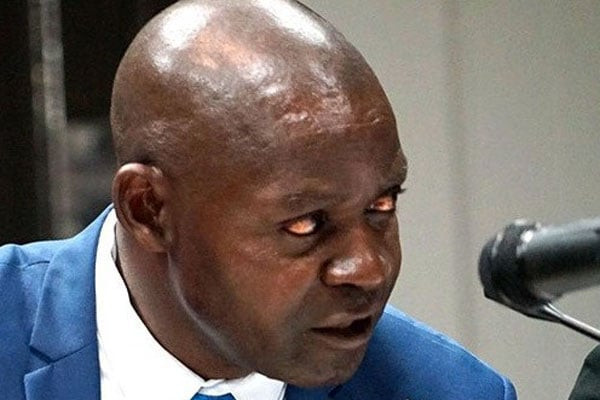 TRADE between Zimbabwe and Tanzania remains "invariably low and worrisome", authorities said on Tuesday as official data showed goods and services worth US$26 million have flowed to both countries so far this year.
This figure is cause for concern with authorities feeling the strong diplomatic ties between the two countries must translate into economic gain.
Tanzania played a crucial role in Zimbabwe's fight against colonialism in the 1970s liberation war, and the two countries have been working towards deepening economic ties since Zimbabwe gained independence 42 years ago.
Data produced during the ongoing Zimbabwe-Tanzania Trade and Investment Mission showed Harare has exported goods and services valued at US$12 million to the east African nation this year.
Tanzania has exported goods valued at US$14 million to Zimbabwe during the same period.
Zimbabwe's ambassador to Tanzania Anselem Sanyatwe said: "In the interim, trade between our two countries remains invariably low and worrisome. Figures show that Zimbabwe has exported goods and services valued at US$12 million to Tanzania.
"Similarly, Tanzania exported goods valued at US$14 million to Zimbabwe. With that at hand, we believe that this is very low and there is still room for vast improvement. It may interest Tanzanian businesses to note that Zimbabwe harbours numerous investment opportunities, particularly in the mining, agriculture, manufacturing and tourism sectors.
"Zimbabwe's main thrust was hinged on investment and trade attraction under the mantra, 'Zimbabwe is open for business'."
He said the government was making frantic efforts to liberalise the business operating environment.
"For instance, the government has scrapped the traditional bureaucratic business or company registration procedure to shorten the unpopular red tape in company registration," he said.
Sanyatwe said company registration took approximately one week in Zimbabwe.
"A response will be sent back to the applicant via email. Relatedly, the government has embarked on a robust road and rail network refurbishment as well as upgrading of airports and border entry points. It is our conviction that modernised super infrastructure will go a long way in reducing the cost of doing business in the country and appetise potential investors," he said.
Sanyatwe urged Tanzanian companies and businesses to consider Zimbabwe as an alternative investment destination.
"I also urge you to grab business opportunities in our country and make money as we also grow our economy," he said.
He added that Zimbabwe and Tanzania were fighting skills flight, poverty, high unemployment rate, drug abuse among the youths and stunted economic growth, among other economic vices.
To win this war, Sanyatwe said there was need for collaboration between the business fraternity in both countries with focus on sharing ideas and the formation of joint venture companies.
To improve exports to Tanzania, ZimTrade took 10 Zimbabwean companies to the trade and investment showcase.
Head of delegation, Tatenda Marume, who is ZimTrade export development manager, told NewsDay Business that the main aim is to grow exports to Tanzania.
"As ZimTrade, we are prioritising the African regional market in line with the African Continental Free Trade Area and one of the countries that we have targeted is Tanzania," he said.
"The reason why we have come to this mission is to grow Zimbabwe's exports to this particular market. Currently, we have a negative trade balance with Tanzania," Marume added.
The sectors being targeted include agriculture, mining, arts and crafts.
Follow us on Twitter @NewsDayZimbabwe
Related Topics