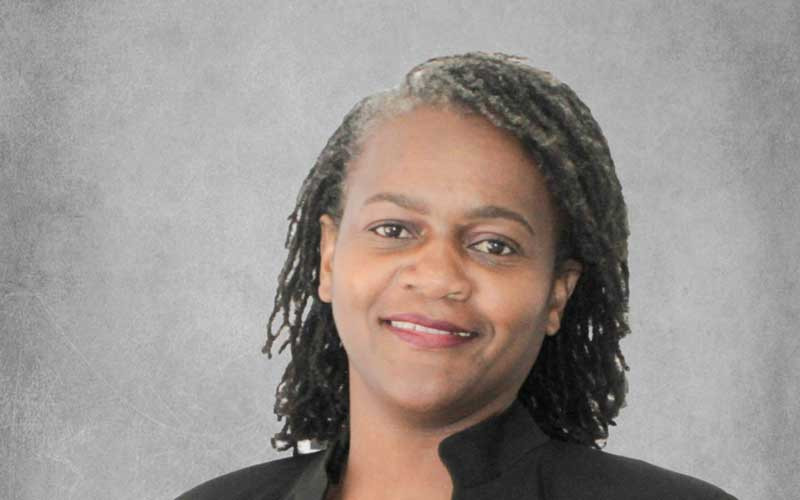 National trade development and promotion organisation, ZimTrade, is deepening efforts to improve the visibility of Zimbabwean products in regional markets.
To achieve this, ZimTrade is organising several activities that are targeted at creating strong linkages between Zimbabwean exporters and buyers in markets across Africa.
As part of the ZimTrade Annual Exporters Conference, slated for 20 October, a Buyers' Seminar has been organised for 19 October were 10 leading buyers from Mozambique, Malawi, Zambia, Ghana, Botswana will be in the country to discuss supply and other requirements with local companies.
Running under the theme "Inclusive. Diversified. Connected," the conference will bring together the government, local exporters, industry players, academia, researchers and sector experts to discuss best approaches to grow exports as well as address challenges faced by local businesses.
The Conference aims to foster dialogue and linkages between delegates as business leaders from different sectors will meet to come up with solutions that will improve Zimbabwe's trade balance.
As has become the norm, the Conference will be preceded by a Buyers' Seminar where local exporters will engage in business-to-business meetings with buyers from the African markets.
ZimTrade Chairperson, Clara Mlambo, said the focus on Africa is strategic as the markets are easy to access and presents easy wins for local companies.
"Zimbabwe is strategically located at the heart of southern Africa, and this offers us many advantages, especially on logistics where our products can land in neighboring countries at a competitive price.
"However, unlocking these opportunities needs us to strengthen relations between Zimbabwean companies and buyers in these markets.
"The target is to ensure that Zimbabwean companies are well connected across the continent, and are able to strike deals, meet orders, and deliver goods with easy," she said.
Mlambo urged local companies to take advantage of the scheduled Inward Buyer Mission to identify potential business partners that will drive their exports into the region.
"Considering the amount of work and financial commitment that is required to identify potential partners in export markets, local private sector must take full advantage of the Inward Buyer Mission to connect with reliable buyers and distributors that will be in the country next week," said Mlambo.
Inward buyer missions are export promotion activities designed to boost the confidence of international business community in the local industry.
Here, invited buyers from targeted markets will engage in business-to-business meeting with local companies, where issues such as order quantities, prices, and other specific requirements are discussed.
During the missions, the buyers will also visit local industries to appreciate the local production capacity and processes.
With improved engagements, Mlambo, also urged Zimbabwean businesses to leverage on multi-lateral and bilateral trade agreements a
Mlambo further said the Africa-wide trade agreement and other multi-lateral and bilateral trade agreements that Zimbabwe is signatory to.
For example, Zimbabwe currently has four operational preferential bilateral trade agreements under which exporters can benefit.
These agreements were entered with Botswana, Malawi, Mozambique, and Namibia.
With Malawi, this is a reciprocal trade agreement that has been in place since 1995, with 25 percent domestic value-added requirements.
In Mozambique, the focus of the agreement that has been in place since coming into force in 2005 is to eliminate tariff and non-tariff barriers and to cooperate in customs and trade promotion.
The agreement provides for duty-free trade between the two members with the rules of origin specifying a 25 percent domestic value added.
Regarding the multi-lateral trade agreements, Zimbabwe has been implementing the SADC Trade Protocol since 2001.
This Protocol is an agreement between SADC Member States to reduce customs duties and other barriers to trade on products from each other.
By lowering customs duties and removing other barriers to trade, the SADC Member States intend to promote economic growth and regional integration.
For exporters within SADC Member States, they enjoy preferential tariff rates are granted to products that meet the SADC Rules of Origin and are accompanied by a SADC Certificate Origin.
In addition to this, Zimbabwean exporters also enjoy trading under the COMESA Free Trade Area, designed to promote regional integration through trade development and to develop their natural and human resources for the mutual benefit of all their peoples.
COMESA also has a Simplified Trade Regime (STR), which helps small trader to benefit from the preferential rates enjoyed by commercial traders when importing or exporting goods within the COMESA Bloc.
The regime is operational between Zimbabwe and Zambia, and Zimbabwe and Malawi and is used for goods that have been grown or wholly produced in the COMESA Region.
The trader will complete a simplified customs document (declaration form) and a simplified COMESA certificate of origin.
Related Topics