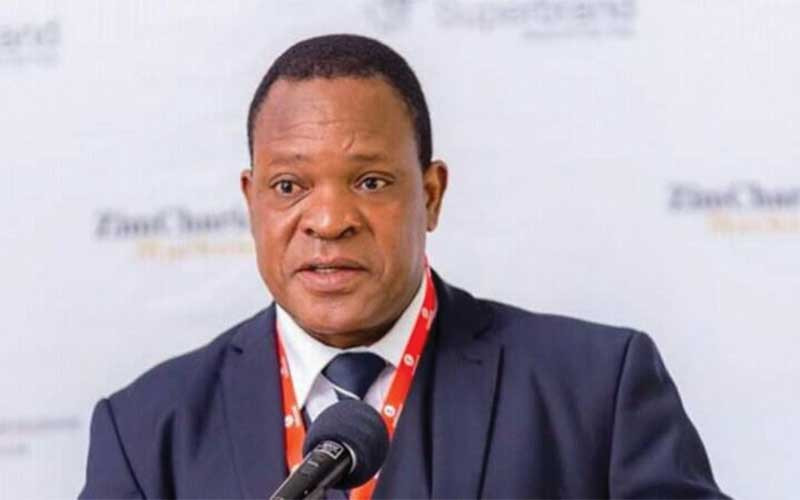 GOVERNMENT says it will criminalise the side marketing of cotton in a bid to instil discipline in the sector.
Side marketing happens when a merchant buys a crop from farmers contracted to another merchant or when a contracted farmer chooses to sell to a merchant other than their contractor.
Speaking at the launch of the cotton marketing season in Mahuwe, Mbire district in Mashonaland Central province, on Monday, Lands, Agriculture, Fisheries, Water and Rural Resettlement minister Anxious Masuka said side marketing was a cancer crippling the sector.
"As for side marketing, we want to make it a criminal offence and this time we don't want the officer who has done side marketing, but we will send the company managing director to jail for just a few days to appreciate the conditions in Chikurubi (Maximum Security Prison) so that he or she will come back and tell others the experience," he said.
"Side marketing is a cancer we must eliminate. Discipline in the cotton sector is (underlined) by delivering to whoever contracted you and discipline is (underlined) by purchasing from who you have supported you and not vice-versa and that we must deal with," he said.
Masuka said there was need to instil discipline in the sector to realise its full potential.
"We have only five companies in the industry, and you are the ones who are doing that. So, this industry grows on the basis of discipline, discipline by the grower, contractor and discipline by the government to discipline those that are indisciplined," he added.
Zimbabwe is an agro-based economy, with 61% of the population, 9,1 million people, directly dependent on agriculture for their sustenance and livelihoods in communal areas.
The historic land reform programme ushered in some 360 000 smallholder farmers and over 23 000 new holder farmers.
The minister said government had increased the value of forex payments to cotton farmers.
"Government decreed cotton an export crop, with similar benefits to tobacco, and this year 85% of value will be payable in US dollars while the balance of 15% will be paid in Zimbabwe dollars," he said.
"The exchange rate to be used is that determined by the RBZ auction in the week of payment and not on the date of receipt of the cotton in order to preserve value for Zimbabwe."
Cotton production peaked at 352 000 metric tonnes (mt) in 2011, but declined to a record low of 2 000mt in 2014.
Due to various government interventions, there has been a steady increase in production and drought-induced fluctuations have been reduced.
However, Masuka said they were anticipating a 31% increase in production for the 2022/23 season to 152 472mt from 116 521mt produced in the 2021/22 season.
Agricultural Marketing Authority chief executive Clever Isaya said they would pay grade deferential prices to promote quality cotton production.
"On the prices, for this season we will pay what we call grade deferential prices.
"This is to incentivise quality cotton production and in that regard, there are four grades, A, B, C and D and A being the highest grade as such A will naturally get the highest price," he said.
Last year, government announced pre-planting prices for strategic crops, with cotton prices ranging from US$0,40 per kg for grade D to US$0,46 for grade A.
The Reserve Bank of Zimbabwe early this year announced that cotton farmers would be paid 85% of their earnings in foreign currency as the government seeks to boost production of one of Zimbabwe's top forex earners.
Related Topics