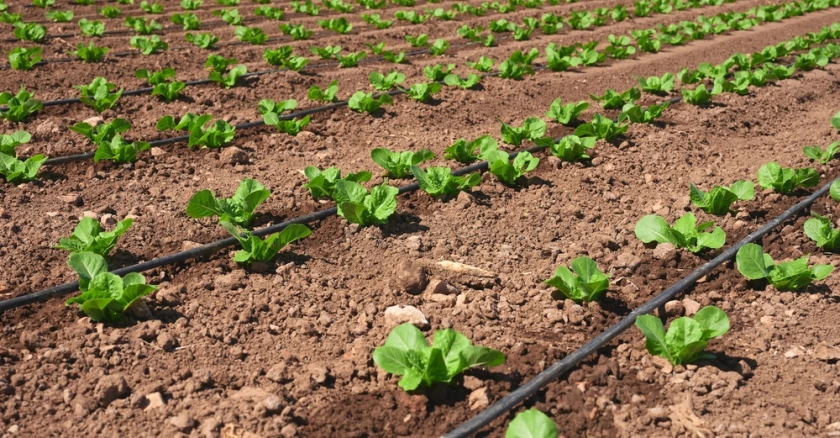 AS the climate crisis intensifies, villagers in Rushinga district in Mt Darwin — an area straddling the Zambezi Valley escarpment prone to erratic rainfall patterns — are facing new challenges when cultivating crops.
Mt Darwin is naturally a dry region, but as climate change intensifies, the weather patterns are changing each year.
The main source of livelihoods in the district is subsistence farming.
Climate change refers to the long-term shifts in temperatures and weather patterns and these shifts may be natural, such as through variations in the solar cycle, although since the 1800s, human activities have been the main driver of climate change, primarily due to burning fossil fuels like coal, oil and gas.
To mitigate the effects of climate change and enhance the lives of villagers in Rushinga district, Centre for Co-ordination of Agricultural Research and Development in Southern Africa (CCARDESA) — a subsidiary of the Southern Africa Development Community — availed funding for a climate smart agriculture model which has benefited about 100 families in ward 13.
Through the funding, the villagers organised themselves into a group called Kushinga Holdings and managed to clear a one-hectare piece of land, construct a greenhouse, fish ponds, solar-powered boreholes and are now engaged in horticulture. They have a nursery of fruit trees.
Kushinga Holdings project secretary Chriswell Kamugogode last week told NewsDay Farming that the project has enhanced livelihoods in the rural area.
"There has been a very huge change since the project started. We are now able to raise fees for our children and enhance our livelihoods with proceeds from this project," said Kamugogode. He added that produce from the project also offered people in the district access to fresh fruits and vegetables, which is improving nutrition.
CCARDESA programmes co-ordinator, Barthlomew Chataika said in response to the effects of climate change, their mandate was to restore food and nutritional security in the communities.
"This project came about in response to the issues of climate change. We wanted to bring solutions to the communities to respond, adapt and mitigate the effects of climate change," Chataika said.
"We concentrated on capacitating the communities to start producing high-value and nutritious fruits and vegetables. By doing that we supported the community through European Union funding to construct climate smart facilities."
Chief executive and founder of Grow A Tree Foundation, Kudakwashe Manyanga, who is managing the climate smart facility in Rushinga, said their objective was to address climate change challenges that communities are facing, particularly in the rural areas.
"The principle behind our work is the assumption that there is no area as dry or as marginalised such that it has no potential, there are things or resources that are within those environments that we can work on with members of the communities to enhance their resilience to climate change impacts," Manyanga said.
He added that there was a huge gap between technocrats and policymakers as well as members of communities who are vulnerable to climate change impacts.
Increasing temperatures and rising sea levels, changing precipitation patterns and more extreme weather patterns are threatening human health and safety, food and water security and socio-economic development in Africa which is predicted to be heavily impacted by the vagaries of climate change.
Follow Donald on Twitter @DonNyandoro
Related Topics