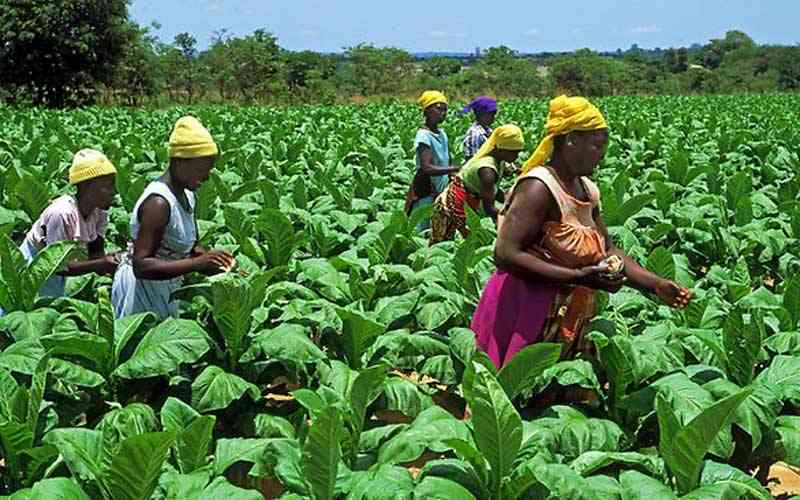 TOBACCO farmers have cried foul over alleged ill-treatment and poor implementation of policies by the Tobacco Industry Marketing Board (TIMB) during production and marketing of the golden leaf.
Addressing journalists yesterday in Harare, Zimbabwe Tobacco Growers Association president George Seremwe said: "Over the past years, our farmers have not received value for money for their quality crop. This last season was particularly painful as corruption had reached epidemic levels in the industry with non-payment, shoddy contractual agreements, theft and other forms of ill-treatment being visited upon our members."
Seremwe said tobacco farming in the country had made some individuals super rich at the expense of small-scale communal farmers.
"Communal farmers are at the bottom of the pile due to unfair and uncouth business practices by their partnering stakeholders which include poor payment systems, poor pricing models, unfair and unethical contractual agreements, discriminatory practices in regard to the growers' welfare and poor adherence to policy."
Seremwe accused government of failing to provide support to tobacco farmers, saying this has resulted in shifting of tobacco markets and farming from an auction system to contract farming.
He said the contract farming model had resulted in farmers incurring huge debts due to breach of contracts and an unfair pricing system by the private sector.
"As of 2018, about 75% of tobacco crop was sold through contract arrangements, with only 22% sold through an auction floor. It was a positive move, but communal farmers are in debt, which has a huge cumulative impact on their livelihoods and a limitation to reaching upper middle income by 2030.
"The 2020 TIMB statistics revealed that the highest-paid tobacco was pegged at US$4,99/kg for the past six years. However, a lot of small-scale farmers have seen their tobacco being sold for as little as US$0,80/kg, resulting in paltry earnings after contractors, merchants, middlemen and auction floor commissions are paid," he said.
Seremwe said he would lobby for tobacco growers to access inputs from the Presidential Input Support Scheme.
Related Topics