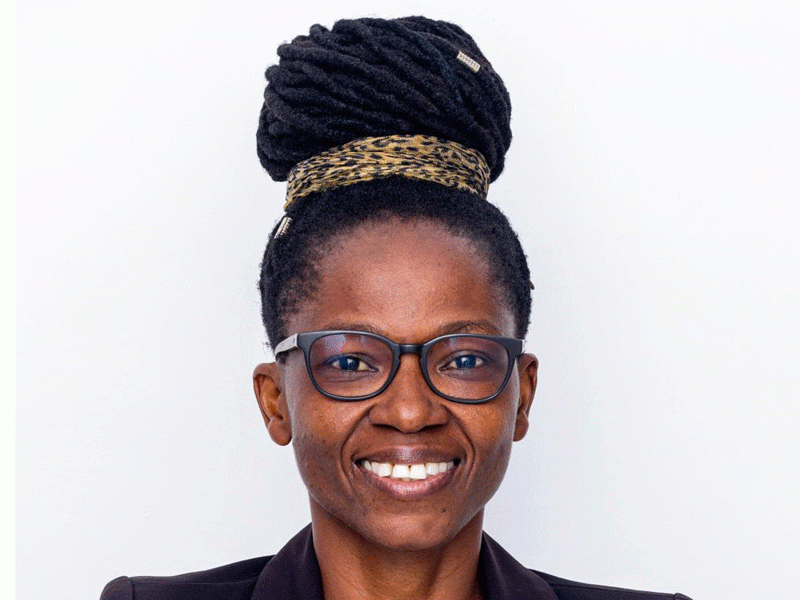 Despite an elaborate legislative and policy framework in Zimbabwe pushing for women's participation in politics, the numbers from the nomination process show a regression at all levels of candidature compared to statistics recorded in 2018. Overall, 70 women are contesting for National Assembly seats, accounting for 11% of the 637 prospective candidates. In the 2018 general elections, women constituted 14.4% of the 1648 national assembly candidates.
In the local authority elections, 665 women will be contesting as candidates against 3940 men. Overall, 14% of the candidates in this election are women compared to 17% in the previous election, according to ZimFact. Our Digital & Online reporter Donald Nyandoro (DN) caught up with the Institute for Young Women's Development team leader Glanis Changachirere (GC) to discuss key factors affecting women in politics after their 2023 Pre-Election Long Term Feminist Analysis Launch.
Find below excerpts of the interview:
DN: Elisabeth Valerio won her appeal against the Zimbabwe Electoral Commission's decision to reject her nomination papers, and immediately appealed to voters to make her the country's first female leader. Valerio becomes the only female candidate in a field of 11 presidential aspirants for the August 23 elections. Do you think the calls for female representation is about number balance for female candidates to just appear on the ballot paper?
GC: Thank you for inviting me to talk to you. And congratulations to Elisabeth for winning the struggle to be on the ballot. Now back to your question. It's sad that in 2023, in a country with a constitution that provides for gender equality and non-discrimination (Section 56), women's representation and participation is still treated as a peripheral, other, conversation 'pitying women for wanting to be just on the ballot'.
Look, the issue of women's representation and participation in politics is a democratic right. The constitution gives women an equal right to participate and represent.
The constitution further acknowledges that the society is skewed towards men, and disadvantages women. It therefore underlines the need for the government and society to be deliberate in creating conditions that allow women to have equal access to opportunities to be elected and to lead. Hence the struggle for women's participation and representation is an equal struggle for democracy.
Our society needs to recognise and normalise the role and place of women in leadership and governance as a democratic right guaranteed by the constitution of Zimbabwe. Numbers matter because they tell the short story of where we are as a country on the issue of inclusion of women, youth and other groups of society prejudiced by patriarchy. Numbers matter because they are a good reminder of where we need to improve and how we can understand where the problem is.
Of course, our numbers for women contesting for office across the board, from local government to Parliament all the way up to the presidency tells us of the democratic deficiencies within our society and governance system.
DN: What are female organisations doing to create vibrant and vocal female candidates?
GC: The women's movement is one of the oldest social justice movements that has been working to strengthen the skills and knowledge of women including young women to participate and provide transformational leadership in politics. Institute for Young Women Development (IYWD) was founded in 2009 and has a flagship programme called the #VoteRunLead which promotes young women and women to vote in elections, run for office and provide democratic leadership once elected.
This programme provides training, mentorship and solidarity across generations and political backgrounds among young women and women. Over the years, the programme has delivered women in councils and Parliament. In 2018, we had 3 young women successfully elected, 2 in Parliament and 1 in council.
In the March 2022 by-elections, we had 7 women elected, in council, National Assembly and Senate. We are also currently advocating the implementation of the gender equality provisions in the constitution through the enactment of a gender equality and inclusion law.
We have developed a model Gender Equality Bill that we are using to advocate for such. In this 23 August election we have supported young women and women candidates with training, mentorship and even litigation against the exorbitant nomination fees. We have also been observing and documenting developments in the electoral environment. I would like to invite you to read our Long-Term Pre-Election Feminist Analysis, it provides comprehensive recommendations to different actors to improve the conditions for women's electoral participation.
This is work that we started post the start of the millennium. We have been able to do this work because some women who came before us had laid the groundwork for us. So, the struggle for women's participation, representation, and advocacy for gender sensitive laws dates long back and it continues.
DN: Some politicians complain about lack of funds to meet up their political campaigns. Do you think there should be organisations funding female politicians?
GC: Young women and women candidates are clearly the worst affected when it comes to campaign financing. This is because of the patriarchal nature of our society, and how access, control and ownership of economic resources is skewed towards men, women struggle multiple fold to raise funds to finance their campaigns. I think the starting point to support women's campaigning should start with funds that are allocated to political parties.
At IYWD, we are advocating that the political Parties Financing Act should be amended, and specifically provide for the need for political parties to allocate some of the funding they get from the government towards gender equality goals. And that law should incentivise the parties to do so. Secondly, women aspiring to take public office should be supported with creative initiatives that allow them to generate resources that they can use to strengthen their campaigning. These can either be monetary or in-kind resources.
DN: Should the electorate vote simply because there is a female candidate on the ballot paper, or they should consider leadership qualities?
GC: The problem with this question is that the issue of quality leadership is usually invoked when women's participation is raised. There's a tendency to want to benchmark good leadership for women. Yet, this country is in the mess that it is in because of male leadership that has been in power since independence, yet no-one dares raise the issue of quality of leadership to men in the executive, the men in Parliament and the men in councils. Of course, good leadership matters but it should not only be a requirement for women but must be demanded and measures taken against non-performing or poor performing leaders despite their gender.
DN: To what extent is patriarchy affecting women in politics and decision processes?
GC: Patriarchy is affecting women in many ways, much of which I have talked about above. It is important to acknowledge that in Zimbabwe women experience a patriarchal authoritarian system. This means the patriarchy is reinforced by and simultaneously reinforces the authoritarian repression that we see in politics.
The under-representation that we are seeing among candidates in council, Parliament and even at presidential level is a result of the patriarchal authoritarianism in this country.
Despite progress that we make in having laws that advance women's rights in place, those gains are deliberately reversed to preserve patriarchal privileges that the authoritarian system enjoys. Laws are broken by those who are supposed to enforce them, constitutions are changed, government institutions and systems are undermined to maintain patriarchal hegemony. The gender equality agenda is hijacked to maintain patriarchal authoritarianism at the expense of women's constitutional rights.
Constitutional amendment number 2 is an example of such.
Clauses extending the 60 additional reserved seats for women in Parliament, the illegally smuggled 30% additional seats for women in council, the meaningless 10 seats for youth (shared between young women and men) in parliament, all that is being done to maintain patriarchal authoritarian privilege at the expense of genuine policy, legal and practical measures that advance democratic rights. Violence against women in politics is rife and women are oppressed in their parties and across the parties.
Precisely the numbers we are seeing of women candidates reflect how deep the patriarchal authoritarian problem is in this country. If it weren't for the resilience of the women's movements and the women in politics, the situation could be even worse.
DN: Is it legally possible for women to push political parties to ensure that there is 50-50 representation?
GC: Legally, it is within the rights in the constitution of Zimbabwe to compel the Zimbabwean government to have a law that provides for progressive affirmative action for 50/50. Section 56 of the constitution on the Bill of Rights provides for a right to equality and non-discrimination.
That has been our basis at the Institute to advocate 50/50, and of course Section 20 gives us the power to demand that 25% of the gendered seats be accorded to young women and young men respectively. If this law sees the light of day, it should compel political parties to comply with that law. Legally, 50/50 is possible and a necessity, but the challenge is political will to have that done both nationally and within political parties.
There's too much patriarchal gatekeeping. And the dictatorship makes it worse.
DN: Aspiring young Zimbabwean female politicians continue to face sexual harassment among several impediments in their quest to enter the political arena. What are you doing as a female organisation to make sure that perpetrators are accountable?
GC: Sexual violence against women in politics remains one of the most complex issues in our politics. The political arena is not a safe space. While evidence from our work, and research conducted by Women in Politics Support Unit notes that women experience sexual violence in politics, there is limited safe spaces for women to come out so that perpetrators can be held accountable.
Again, this goes back to the problem of patriarchy where as much as women may want to come out, they will be punished or silenced within the parties. So very few to none come out.
In inter-party violence where it may be easier for women to come out, the women who have attempted to come out have been gas-lighted and perpetrators not brought to book. That is the complex challenge of patriarchal authoritarian systems.
Nonetheless as IYWD and the broader women's movement, we continue to campaign against sexual violence against women in politics, we are advocating laws and a justice system that can help bring perpetrators to book.
Related Topics