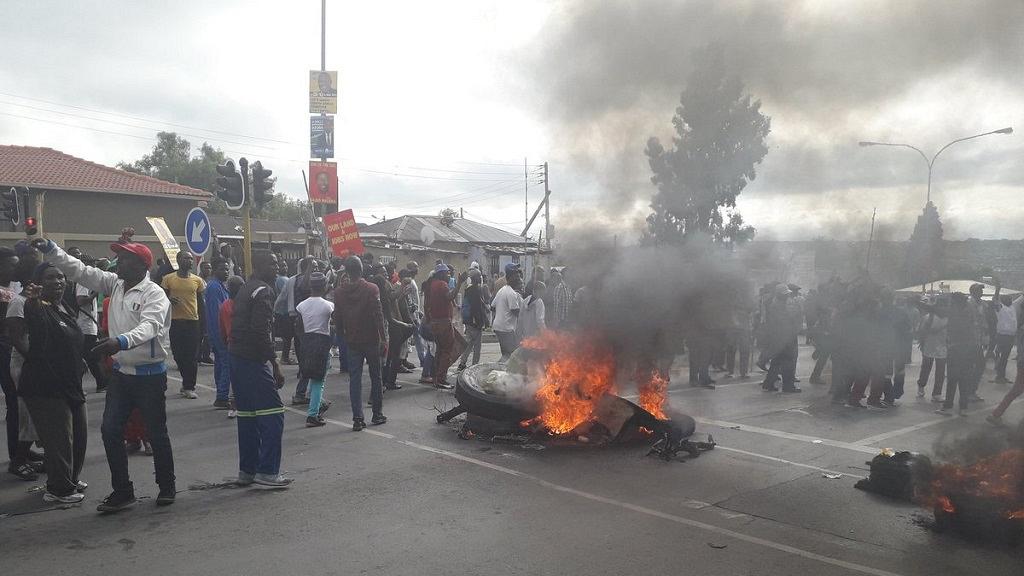 THERE has been a sudden, steep decline in the political climate in Durban.
guest column:Imraan Buccus
People in camouflage uniforms, claiming to be MK veterans, have been making crude xenophobic statements, openly attacking migrants and destroying their stalls and shops.
The so-called MK veterans have also publicly aligned themselves with the ultra-xenophobic All Truck Drivers Foundation (ATDF), widely believed to be behind or at least linked to the horrific attacks on trucks and truck drivers around the country.
The self-described MK veterans in Durban are not just pursuing a hyper-xenophobic project and asserting a capacity for violence on the streets.
They have also made it clear that they are loyal to Jacob Zuma, Ace Magashule and the kleptocratic faction of the ANC in general. Other actors previously linked to the Bell Pottinger-designed propaganda campaign in support of Zuma and the Guptas are also increasingly pushing a xenophobic line. Andile Mngxitama, of the tiny but vociferous pro-Zuma outfit Black First Land First, has made dangerous xenophobic and Islamophobic comments about migrant shopkeepers who are Muslims.
The propaganda machine used by the kleptocratic faction of the ANC has decided that xenophobia will be an effective way to generate a sense of crude nationalism that can then be exploited to support Zuma, Magashule et al. But this is about more than propaganda. This is also a project that is developing new forms of organised violence outside the State.
It is widely assumed that both the so-called MK veterans and the ATDF are deliberately destabilising the country and normalising violence in central Durban and on the highways as part of a project to develop organised forces capable of opposing the State should legal processes come to a head with Zuma, Magashule and others. In other words, it is generally thought that they are preparing to contest the legal process with organised violence.
The attacks on the highways have been carried out with military precision and have cost many lives. It is incredible that the State has allowed this to continue.
As every first-year student of politics knows, the State is generally defined by its claim to have a monopoly on violence.
Under Cyril Ramaphosa's government that monopoly has been directly challenged and while there have now been some arrests with regards to the attacks on trucks, the fact is that the State has largely let these developments pass without a serious challenge.
There have been many reports of the police simply standing by while these attacks are being carried out. The police have also just stood by while migrants are attacked in central Durban.
This is a matter of the utmost seriousness. It is flabbergasting that the State has not acted against the self-described MK veterans or seriously acted against the violent attacks on the trucking industry.
There has not even been any serious condemnation of the statements and actions of the self-described MK veterans or the xenophobic discourse of the ATDF. Ramaphosa looks extremely weak. It appears that he is simply giving up political space to people intent on using violence to oppose the rule of law and his authority.
There has been serious xenophobic violence in South Africa since the infamous events of May 2008. But, although a number of ANC councillors were involved, that disaster was largely a matter of spontaneous violence by street mobs. This new articulation between organised semi-professionalised xenophobic rhetoric and organised violence is a new and deeply disturbing development.
It is vital that every constituency in the country that is committed to democratic values, and to a democratic future, put aside their differences and form a united front to oppose the self-described MK vets, the ATDF and other individuals and forces working to build organisations and networks that can mobilise organised violence outside the State, against the rule of law and in support of a dangerously predatory elite.