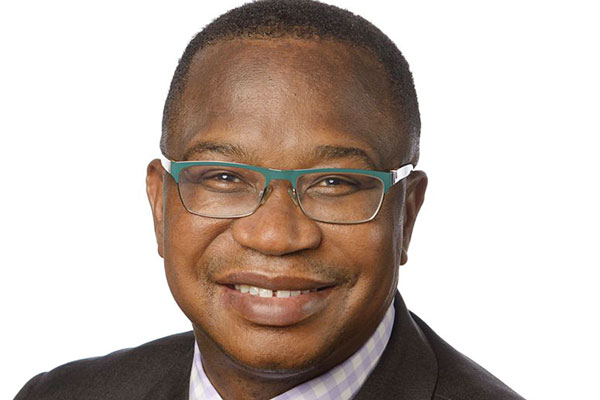 While cholera is highly infectious, positivity can be as contagious too as a counter-measure along with medicinally treating the actual disease.
echoes: CONWAY TUTANI
Posted Finance minister Mthuli Ncube, who has a positive outlook, on social media this week: "Ecobank joins the Fight Cholera Crowd Fund, donating US$200 000 towards fighting the cholera outbreak as corporate support for this national effort continues. Thank you to all citizens and corporates who continue to donate towards fighting the cholera disaster. Together we can save lives! Working together we will win!"
This is refreshing. And this has left speechless those who outrightly and ignorantly condemned Ncube after his first appeal: "Together with my colleagues at Ministry of Health, we have set up an auditable emergency crowdfund to further efforts to fight cholera to date. Together we can win! Min Of Finance Cholera Crowd Fund: EcoCash Biller Code 140286; CBZ Treasury, ACC 21537300017, Selous REF: FIGHT CHOLERA." Yes, that's the occupational hazard of jumping the gun so as to run away with a well-intentioned initiative and twist it to suit your political narrative.
Contrast this with another Zimbabwean professor, one Jonathan Moyo, who has been abusing social media to post toxic divisive messages, lashing out at everyone — the latest being his former ally Grace Mugabe — in his narcissistic mission of revenge after his political gamble exploded in his face, leaving him in isolation in exile. Unlike Ncube, who puts Zimbabwe first, Moyo puts Moyo first. These past few days, Ncube's positiveness has clearly eclipsed Moyo's bilious negativity. That shift could be a pointer that Zimbabwe is beginning to turn around the corner, as there are now fewer and fewer takers of his toxicity.
There cannot be a clearer study in contrasts between a problem solver — Ncube; and a problem creater — Moyo. Moyo has expended much of his political career creating problems so that he could be seen to be solving them by his political masters. This kept his job secure but robbed the nation of the ability to grow and stabilise. That is why Moyo flipflops at the earliest opportunity, because it's all about Moyo. Worse for Moyo, it robs the individual himself of his ability to grow, as seen in Moyo's childish tantrums which have made him a laughing stock.
It goes without saying that Ncube, given his background, is well connected in international finance to influence things in Zimbabwe's favour. The same way former Zanu PF Cabinet minister Dzingai Mutumbuka, having moved to the World Bank, offered to use his connections there to financially assist then Education minister David Coltart, from the opposition MDC, raise funds to pay and retain teachers during a time when education in the country had virtually collapsed in the wake of the 2007-2008 economic meltdown. And it was significant that Ncube was with President Emmerson Mnangagwa in Davos, Switzerland, during the World Economic Forum summit way back in January. I, for one, immediately knew that something was cooking, plans were afoot, something was in progress. So, for anyone to try to drive a wedge between them claiming that there is already a policy clash, and by saying, like former Finance minister Tendai Biti, that "I don't see him having the stamina to control Zanu PF's appetite for uncontrolled expenditure . . . I don't see him being able to withstand the corruption in Zanu PF . . .", is rather premature. Ncube clearly and concisely said this about currency reform: "It's a process, not a big bang approach." He is too intelligent and too discerning to let the media or anyone put words into his mouth. That's why Reserve Bank governor John Mangudya rightly and timely pointed out: "The minister is being taken out of context." And, sadly, deliberately so in some sections of the population who feel Ncube's success will derail their political aspirations. They have barely disguised their ill will.
But, of course, "no good deed goes unpunished", as the English expression goes, beneficial actions often go unappreciated or, even worse, are met with outright hostility. No matter who is being helped, what assistance is offered, the circumstances surrounding the gesture or the nature of the actual support offered, there will always be detractors.
Ncube has not been spared that with some people who are not even aware in this day and age that crowdfunding started in the United States and Europe after the 2008 global financial meltdown caused economic devastation among mostly the middle class there, who constitute the majority of the population. Observed Charles TMJ Dube: "The level of negativity and cheap political gamesmanship from some elements in the opposition and diaspora over the cholera epidemic that hit Harare is so sickening to say the least. Our focus now should be in correcting the menace as a matter of urgency more than who did not do what or could do what."
Furthermore, it's unfortunate that some youths of today choose ignorance as a "badge of courage", that lack of knowledge/education leading them to make bald and judgemental statements. Ignorance is forming an "opinion" on a subject for which one knows absolutely nothing about and voicing that opinion, thus showing lack of knowledge or ambition to becoming remotely intelligent on the subject matter. Ignorance is choosing to do something just because someone told you that you need to, or that you should without doing the research for yourself to make an educated and informed decision. Sounds familiar?
Then we had the politically peripatetic Biti, whose has been all over the place and whose record of flipflopping is only bettered by Moyo, purportedly expressing pity for Ncube, saying: "The position of Finance minister is 30% technical and 70% politics. I have no doubt in his technical capacities, but he has 0% political skills." That's fresh coming from Biti who has failed to hold together a political party or stay long enough in a party to climb to the very top. And who does not know that Biti himself would have quickly and happily accepted the post had he been approached as he was eagerly anticipating after the ouster of former president Robert Mugabe in November 2017? Before that, Biti had described Patrick Chinamasa as "the worst Finance minister we have ever seen". Before that, he had referred to Mnangagwa as "a legally illiterate lawyer". And before that, Biti had disparaged the late MDC-T leader Morgan Tsvangirai as "an illiterate dictator". As one can see, politicians who grossly overrate themselves like Biti just make up something to demean others because that's their narcissistic nature. So, at the end of the day, it's actually a compliment to Ncube to have — in the eyes of Biti — 0% political skills. There is an inverse relationship between what Biti says and what is the reality of an issue. The more he condemns you, the more you are doing better. Conversely, the more he praises you, the worse you are doing.
To end on that rather revealing note, there is no doubt that Ncube's "0% political skills" are working.
Conway Nkumbuzo Tutani is a Harare-based columnist. Email: nkumbuzo@gmail.com