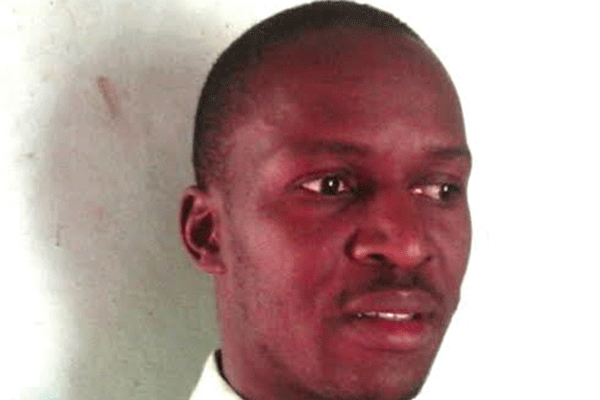 "Effort only fully releases its reward after a person refuses to quit," once articulated Napoleon Hill.
Motivation: STEVE NYAMBE
Quiting always comes in different forms. It has different rhyths and tunes.
Some quit because of what they would have seen. Some quit because of what they would have heard.
While others quit because they are not strong enough to resist the temptation to quit. But as for you, the story is different.
You must not quit because the material that was used in you doesn't tolerate quiting. You are unique. You have a different melody to sing to your audience.
You are endowed with power, too powerful to be overcome by anything. Too strong to be brought down. Power is what you have, but unfortunately you might not have realised it.
Open your eyes widely and release the giant that's harboured in you. It's already there, what is remaining is for you to pull the trigger and let everything roll into motion and produce the required output.
As we travel together, don't forget James Allen's advice: "Above all have a legitimate and useful purpose and devote yourself unreservably to it." Life needs you and your touch which resembles uniqueness.
Greatness is what you were made for. Nothing short of it must be accepted. And again nothing must be taken in exchange for it.
Why not stand in front of a mirror and see how amazing you are? You were wonderfully and fearfully made in the image of God.
You have the power and potential to do amazing and unimaginable things. That potential may not be realised if you don't believe you can do it.
The story of Johny Crow
There is a story of a crow that was tied up to a tree. This was done to scare other crows from eating from the maize fields.
Usually this crow would caw because of pain it went through. The crow remained in that pitful condition for some time. The condition was just not good at all.
However the crow became used to it. It was now really conditioned to an extent that it would even think it was now truly incapacitated to fly away.
One day a Good Samaritan passed by, realising the terrible state of the bird he tried to assist.
"Poor old fellow, he is just starving to death," the man thought to himself.
He reached down and untied the crow and let him go. So the other crows started flying over after seeing that their fellow crow had been set free.
They started shouting, "Come on, Johnny Crow, let's go south, it's now cold weather."
Unfortunately this crow had been tied for a long time. It was now used to this situation. The crow had accepted this condition as if it was just normal.
It was now convinced that it couldn't fly away. Thus the crow kept moving around within its radius while scratching the ground to get food for it to survive.
You may have been tied down to something for a long time now. It could have been through psychological torture that came from the previous suffering you once faced. It could be a problem or something else.
Don't give heed to that. Just remember you are big enough to untie yourself.
Your situation needs no one else to untie you. lt needs you and noone else. You are the real architect of your life's game plan. Design it and play it in the way that you will win at the end of it all.
You have got the power that was deposited in you. That power is big enough to turn you into an astronaut.
That power is faith. Even if your faith is as small as the size of a mustard seed, it can still move mountains.
"Above all, taking the shield of faith wherewith ye shall be able to quench all fiery darts of the wicked one," ( Ephesians 6:16). What a scripture. A true consolation.
Faith can do exploits for you. Faith can turn the impossible into possible. Faith is your true turnaround tool. Faith is your atomic power, to power you into victory.
Imagine, if Johnny Crow had believed that he was free? What if he had been convinced that he was set free indeed? This could have resulted in a change of life for him. This could have meant better things for him. Was he not going to be free?
Why then do you worry?
Do you remember what Albert Einstein once said? After having achieved all his accomplishments, still he did not understand how this world operated. Can you imagine that?
After analysing everything in his conclusion, he then said: "There is only one sensible thing to say about the world. By faith, we understand that God framed the world together."
Keep pushing. You can do it. The sky can only be the limit if you don't know that there footprints on the moon. It can be done. Be blessed.
Steve Nyambe is a motivational speaker and leadership coach. He can be contacted on +263 784 583 761 or email: leadershiptouch@gmail.com