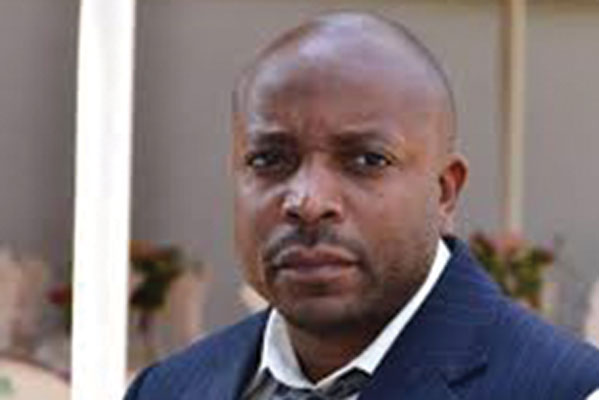 Now that the elections are over, win, lose or draw, there is no better time to rebuild Zimbabwe than now. It is no secret that Zimbabwe's infrastructure has been steadily falling apart for the last twenty eight years.
Guest column: Jacob K Mutisi
Zimbabwe faces a multitude of crumbling roads and bridges, ageing dams, outdated airports and obsolete telecommunication infrastructure.
Zimbabwe's crumbling infrastructure can be attributed to a lack of government funding, but as engineers, we feel the main culprit is simply neglect.
With these challenges, Zimbabwe's economy needs the flexibility, insight and foresight that comes from thinking creatively, asking critical questions, forming and testing hypotheses and reasoning quantitatively and engineers have the technical knowledge and the problem solving skills to respond to constant change.
With nearly 400 bridges in Zimbabwe now considered to be structurally deficient, and with millions of Zimbabweans crossing those bridges each day, it is more important than ever to rebuild the country's infrastructure and end the paralysis that seems to grip the entourage of politicians who can put forth the bills and find the funding to make a difference.
The Engineering Council of Zimbabwe (ECZ), Zimbabwe Institution of Engineers (ZIE), and Zimbabwe Association of Consulting Engineers (ZACE) comprises aeronautical engineers, chemical engineers, civil engineers, water engineers, electrical engineers, energy engineers, electrical engineers, telecommunication engineers, electronics engineers, industrial engineers, manufacturing engineers, production engineers, mechanical engineers, mining and metallurgy engineers, optical transmission engineers, structural engineers, building services engineers, chemical engineers, highway engineers and marine engineers all located across the country.
ECZ, ZIE and ZACE proposed that the elected Zimbabwean government leaders invest heavily in infrastructure and work with top engineers to develop innovative solutions to better prepare the infrastructure for the future which is paramount to Zimbabwe's economic growth.
Currently in Zimbabwe, there are no viable solutions to rectify the long periods of infrastructure neglect, delayed maintenance and lack of funding.
ECZ, ZIE and ZACE professional bodies state that it is now up to engineers to step forward into leadership roles.
With the experience, education and skills needed to fulfil their obligations to public health and safety, 1 500 professional engineers currently in Zimbabwe have the tools and ability needed to directly influence the development, growth and rebuilding of the nation's infrastructure.
Professional engineers can provide the Transport, Communication and Infrastructural Development ministry and other parties and organisations with critical expertise, suggest important improvements, and propose possible solutions to address the many issues and concerns regarding each aspect of the infrastructure.
With a focus on new and innovative design, an improvement in construction quality, cost management and, of course, public safety, professional engineers play a key role in the future of the country's infrastructure.
While finding the funding for infrastructure investment is a detail best left to the nation's leaders, how best to apply that funding is a topic that should be thoroughly discussed with engineers.
During the infrastructure conference in Victoria Falls recently professional engineers proposed a number of new ideas that might serve to create an upgraded infrastructure that maintains its durability and efficiency far into the future.
Some of the suggestions include, methods for mapping infrastructure buried beneath the ground, such as electrical cables and sewer pipes, can not only help improve the infrastructure, but also enable it to be better maintained.
There was also a proposal involving the development of transportation hubs where several services are lining together, improving efficiency and meeting the varied transportation needs of citizens.
Engineers also recommend changes to construction and engineering laws, new materials and construction methods.
Advances in modern technologies including ICT, robotics, science and materials development have resulted in a large number of cost-effective and more durable materials, along with improved methods for infrastructure development and construction times.
As an example, many cities already factor landscape design into their plans for dealing with water run-off, while other cities that are laying new roads utilise pavement materials designed to allow rainwater to reach the ground beneath while also reducing overhead temperatures.
The development of promising engineering solutions will be the first step to creating a strong, better and longer-lasting infrastructure.
Of course, outdated laws, political hurdles, city policies and funding for the vast number of projects that face immediate concern are also problems that need to be overcome.
National policies must be enacted in order to improve construction and maintenance as well as encourage energy efficiency.
Policies must also address population growth and rising energy use and costs.
There was a suggestion that Zimbabwe introduces new investments to further the growth of the clean energy and energy efficiency industries are an important step to help develop plans and acquire funding for the rebuilding of the infrastructure.
This is because the growth of such industries will in turn boost economic growth and, subsequently, job growth.
Additionally, moving forward a decent amount of spending on hiring workers to rebuild the infrastructure results in increased consumer spending and further economic activity, thereby continuing the accumulation of funds needed to continually invest in the infrastructure. A strong infrastructure also serves to boost productivity.
Therefore, it is critical that the country's infrastructure remains a prevalent topic of concern, not just for the safety of the public and the health of the roads, bridges, sewer systems, ICT etc, but also for the job health of the nation and its economy.
Zimbabwe defence industry was the leader in innovative education and development since the Rhodesian era and should incorporate the private sector and deliver relevant and applicable curricula that allow students to make a positive impact on their places of work and their communities.
Imagine a Zimbabwe where we have better connection between, government, business, engineers and investors to turn our infrastructure and manufacturing sector future into a modern, resilient, exciting and highly exportable commodity.
With a new government focus on economic growth in place Zimbabwe is well placed to create an engineering boom. So, let's develop our Zimbabwe to a modern economy.
 Jacob Kudzayi Mutisi is the chairperson of the ICT division of Zimbabwe Institution of Engineers. He writes in his personal capacity. He can be contacted on jmutisi@googlemail.com.