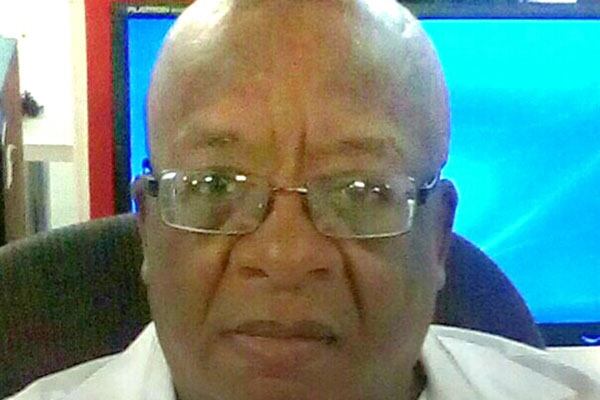 "Justice must not only be done, but also seen to be done."
Now that we all saw beamed live on ZTV this week MDC Alliance leader Nelson Chamisa's Constitutional Court (ConCourt) application for the court to overturn President-elect Emmerson Mnangagwa's election victory, as announced by the Zimbabwe Electoral Commission (Zec), it will be nigh impossible to hide the facts of the matter or twist them.
echoes: CONWAY TUTANI
And people interviewed on TV applauded the transparency of it all, their only complaint being that they were bamboozled by the legal jargon. Well, these "learned friends", as lawyers refer to each other, overdo legalese or legal language, don't they?
Well, that's a positive or welcome grievance, unlike the wild conspiracy theories ventilated prior to the live broadcast that ZBC-TV would cut off sections where Mnangagwa and Zec would be on the receiving end. Some people go out of their way to fabricate, don't they?
The case proceeded well under the strict, but fair watch of the erudite Chief Justice Luke Malaba, who gave each side equal opportunity to be heard and reheard. What an equaliser! Not a single lawyer from either side cried foul that they had been disadvantaged by the ConCourt bench, which, to its credit, did not let up in quizzing all sides without fear or favour to sustain their arguments.
There was rejoinder after rejoinder, retort after retort, ready, sharp response after ready, sharp response as lawyers from rival sides spiritedly made their case and tried to destroy the other's.
One of the most telling rejoinders was when Advocate Lewis Uriri, for the first respondent, in refuting the accusation by the applicant's lawyer, Advocate Thabani Mpofu, that the State media had been invariably anti-Chamisa, thus prejudicing him of votes, cancelled that out by retorting that, if anything, the private media was equally guilty of the same because of its invariably anti-Mnangagwa stance, saying if they were honestly aggrieved they should also have cited the private media in their application. Objection! Overruled!
Justice Ben Hlatshwayo also tellingly pointed out that some of the confusion and ignorance surrounding the fairness of the application could have been due to the fact that some lawyers were in the habit of lying to the media about the integrity of the judiciary and details of particular court cases. When Mpofu went on the defensive denying that, Justice Hlatshwayo told him he did not have to defend lawyers in that habit of lying if he was not one of them. That abruptly closed the matter. Objection! Overruled!
Prior to the hearing, some dirty tricks had been employed to discredit the whole judicial and other processes. False Twitter accounts had been opened in the names of Chief Justice Malaba and Zec chairperson Justice Priscilla Chigumba projecting them as compromised.
A fake letter was posted on social media purportedly from the Zimbabwe Election Support Network board firing director Rindai Chipfunde-Vava after she allegedly confessed to conniving with Zec in falsifying vote figures in favour of Mnangagwa. There was also fake news to the effect that ConCourt judge Justice Bharat Patel and his family had fled the country because of alleged threats against him, but he was there in the court robustly questioning all parties without fear or favour.
No wonder the British Parliament recently raised alarm that fake news on social media was now posing the biggest threat to democracy. With the ConCourt judgment due to be announced today, we should all be on guard not to be victims of fake news regarding how the decision would have been arrived at.
Nothing important — not even the smallest detail — did not pass the judges' scrutiny. Talk of attention to detail! Then you hear some misguided people saying such persons should be retired because they are of the old generation when they showed that they could leave lawyers half their age stammering for answers under their incisive questioning.
Naturally, as the applicant, the burden of proof lay much more on Chamisa than the first respondent, Mnangagwa, and Zec, as the second respondent. The longstanding legal maxim from time immemorial goes: "He who asserts — not he who denies — must prove."
Chamisa was asserting, on the one hand, and Mnangagwa was denying, on the other. Clear, isn't it?
So, there was nothing untoward, irregular or unfair in the line of questioning by Chief Justice Malaba of Chamisa's lawyer, Mpofu, because the onus was on him to sustain the serious accusations made by his client against Mnangagwa and Zec.
That's why this sarcastic attack on Chief Justice Malaba was not only shallow and misplaced, but glaringly ignorant and paranoid: "An admirable effort in front of a very hostile bench; the kind of hostility that we did not see when question time for ED's lawyers came, in fact, members of the bench were asking questions that solicited answers which would help to strengthen their case — the kind of leading questions that ZBC chief correspondent Reuben Barwe asks Zanu PF members to push a point. Malaba's silence during that time was telling."
I would, instead, say that this ignorant attack on the Chief Justice is the one which is telling.
Mpofu is a good lawyer, so he does not need to be defended by such ignorant people transferring blame to the Chief Justice for merely doing his job according to the ConCourt rules, as the top judge in the land repeatedly pointed out to Mpofu. Observed Walter Bekithemba Mswazie: "He (Mpofu) started with exuberance and was a marvel to watch … He was saying a lot of sense, but the judges made him sweat as he failed to respond to some questions which, I think, the MDC Alliance legal team had not planned for … But he remains a good lawyer and on his day, he can take judges head-on."
Indeed, but on the day when he was supposed to deliver a fatal blow on Mnangagwa and Zec, Mpofu came painfully short. The stammering and stuttering said it all. No easy ride in court. You go there prepared for the worst-case scenario, especially when the burden of proof lies with you. That's how it works.
In that vein, fair-minded Zimbabweans will acknowledge that unheralded Zec lawyer Tawanda Kanengoni stood out as a real legal eagle. So clear, so rational, so articulate and, to top it all, so cool was he despite being possibly the youngest among the lawyers who addressed the court that he must have impressed the judges most, making a good case for his client.
That said, you can tell what a person is made of when there is a crisis and the person shows strength and courage. Real men and real women bone up and do what they must do — and the ConCourt is called upon to do so today when it announces its verdict on the presidential election case.
Cometh the hour, cometh ConCourt men and women of honour.