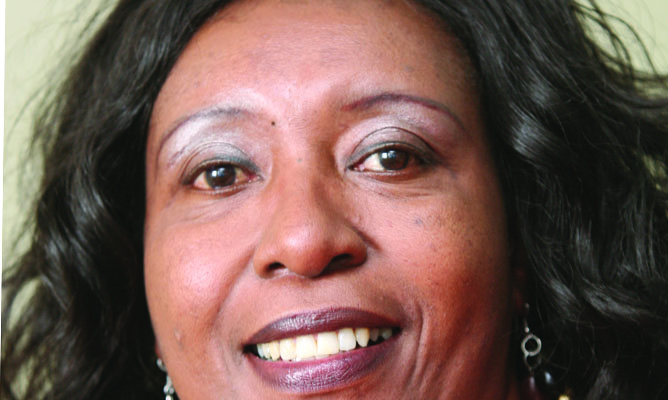 It was sweet victory for Mildred Mapingure who successfully sued the ministries of Home Affairs and Health and Child Care to pay, in cash, damages for their liabilities in failing to prevent a pregnancy emanating from her rape ordeal.
The $6 500 that Mapingure was eventually awarded will not remove the trauma of having been sexually violated and also the months she spent trying to seek justice over the matter.
Mapingure had approached the High Court citing the two ministries as respondents in March last year seeking $10 000 as damages and $40 000 as maintenance for the child.
The court found that the police had failed to assist Mapingure to receive prompt medical attention following the rape and also found the doctor at fault for failing to prevent the pregnancy. The Supreme Court had referred the matter to the High Court for quantification of damages following its finding in favour of the victim.
However, the court dismissed the second claim for maintenance, saying the State was not liable for the failure to ensure timeous termination of the pregnancy.
The court ruled that the State was not liable to provide maintenance for the child, but is liable for the damages over the pain and suffering Mapingure encountered following her ordeal.
Mapingure was gang-raped in 2004 in Chegutu and immediately reported the matter to the police so that she could have Post-Exposure Prophylaxis (PEP) treatment that mitigates the spread of HIV. But that was just the beginning of her ordeal, as she was always told of new requirements before she could get help.
She then realised that she had fallen pregnant a month later in May and sought for its termination as provided for in the Termination of Pregnancy Act. But the justice delivery system failed her, as she was told she could only obtain that order after the rape trial. The order was granted five months later when her pregnancy was well advanced, resulting in the birth of a child she did not want.
This Act allows a woman to terminate a pregnancy where its continuation endangers the life of the woman. It also allows for termination if the unborn child is at risk of physical or mental defect that may lead to permanent handicap.
The Act also allows for termination on the grounds that it was as a result of unlawful intercourse and in this case refers to rape or incest. Mapingure was denied justice and hence now has a child whose paternity is not known.
In Zimbabwe, raising such a child is something that is regarded as taboo because so much emphasis is placed on a person's totem or village of origin. These issues arise when that child wants to marry later on in life or when people start asking about their totem at school or during interactions with their peers.
Such children normally assume their grandparents' totem, but as they grow older, they want to know who their biological father is and that is when trouble begins.
It is for these reasons that those who conceive following a rape ordeal would want to terminate pregnancy, although this is regarded as murder from a Christian point of view.
These are some of the reasons why abortion in Zimbabwe is such a topical issue and the trauma of raising such a child can be draining and exhausting. At school, that child would be asked: "Who is your father?" and many other questions. Sexual violence can have psychological, emotional and physical effects on a survivor especially if no counselling is conducted.
Mapingure's case is just one of the many thousands of cases that have been reported over the years by women, especially from outlying areas, falling pregnant and raising "fatherless" children.
Reporting a rape case is sometimes difficult because these issues normally come to light when a woman has either fallen pregnant or contracted HIV. The attitude of law enforcement agencies and medical staff at public hospitals often makes life difficult for rape survivors to access any help and this results in women avoiding these institutions.
The Zimbabwe Republic Police has Victim Friendly Units are supposed to assist such people get assistance as a matter of urgency, but the opposite can only be said, as survivors are allegedly tossed from one office to another. This is clear from Mapingure's ordeal that there was an element of negligence on the part of the authorities.
Key to the reduction of these barriers is no doubt, broader training interventions for police officers and health practitioners to increase effectiveness of specialised units that have been put in place.
The $6 500 will not heal the pain that Mapingure has experienced and neither will it erase the fact that she is stuck with a child whose father she does not know. Most rape cases involve perpetrators that are known to the victim and healing is sometimes eased by the fact that the perpetrator may own up and maintain the child.
Mapingure's case is a typical example of "justice delayed is justice denied". This may also include accused people that wallow in remand prisons indefinitely and yet the law stipulates that they too deserve justice at the soonest possible time.
Zimbabwe has so many "pre-trial detainees" in jail, sometimes holding them for years, though the law requires that any citizen should be held within a certain period of time or hours after arraignment.
But the government consistently fails in abiding by these laws and hence, justice in the hands of injustice is no justice at all. Prisoners not tried or released within these stringent constraints of law and the Constitution should have their charges dropped.
As we celebrate this landmark ruling on this matter, it is, however, necessary for all stakeholders to ensure that such a case does not happen again.
There are thousands of women in Zimbabwe who are in a similar situations and it is imperative that stakeholders place measures to ensure that all rape survivors have access to PEP treatment and other related services.
●Feedback: [email protected]