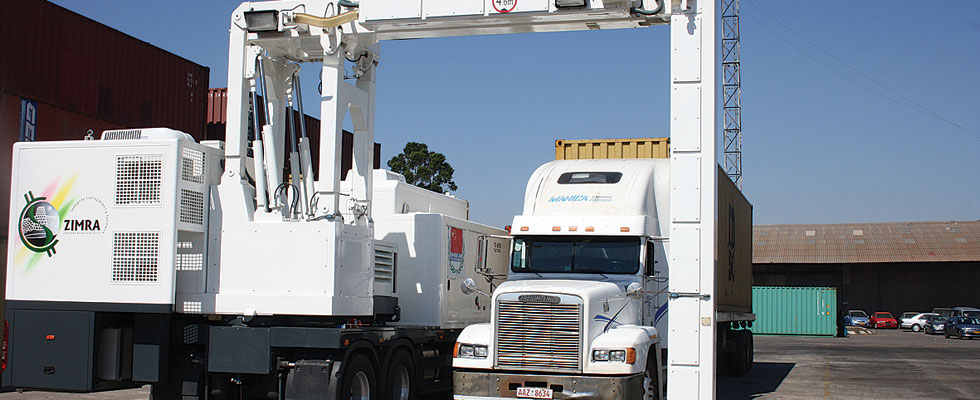 GOVERNMENT'S fight against the smuggling of goods across the country's borders received a major boost after China donated three mobile scanners worth $10,5 million to the Zimbabwe Revenue Authority (Zimra).
Tarisai Mandizha
The scanners were commissioned last week.
Speaking at the commissioning of the scanners that coincided with Zimra's canine unit passout parade at Manica Container Depot in Harare, Finance minister Patrick Chinamasa said the donation of scanners showed the benefit of Zimbabwe's look east policy and it cemented the cordial relations that exist between the two countries.
"The good relations between Zimbabwe and China have now culminated in the donation of these mobile scanners worth $10,5 million by the government of the people's Republic of China," Chinamasa said.
Chinamasa said the donation would strengthen ties, trust and mutual co-operation between the two countries.
He said the passout parade for Zimra's canine unit was a result of the dream to embrace high levels of customer clearance procedures to enhance national economic development.
"As you may all appreciate, protection of civil society from harmful substances including drugs is a key pillar in the development and sustenance of any country.
"Zimbabwe is therefore set to benefit immensely from the harnessing of the ingenuity of animal and technological resources," Chinamasa said.
He said the scanners and specialised dogs will enhance Zimra's fight against smuggling of goods and other substances.
"Smuggling of goods that attract duty defrauds the fiscus while smuggling of banned and dangerous substances has negative ramifications on the welfare of our people," Chinamasa said.
Smuggling has affected government's coffers denying Zimra revenue through duties.
In addition, some goods that are smuggled into the country such as skin lightening creams and alcoholic beverages have brought side-effects on the consumers.
Chinamasa said fighting corruption and all forms of underhand dealings was one of the government priorities and it would support Zimra's initiatives to curb the vices.
Speaking at the same event, Zimra commissioner general Gershem Pasi said the donation of the three mobile scanners and the introduction of the canine unit would bring outstanding results on the way business was done.
"We have decided to go a gear up on this project by procuring 14 breeding dogs which are going to be used for national breeding in collaboration with our national security stakeholders," Pasi said. "This is expected to ensure a continuous supply of pedigree canines for national service."
Pasi said container scanning or non-intrusive inspection equipment would increase the number of consignments that receive customer attention without causing undue delay.
He said scanners and dogs would complement measures already in place to improve convenience such as the introduction of solar systems at Plumtree and Nyamapanda.
Zimra has also introduced point-of-sale systems at some of the ports of entry to promote the use of plastic money, use of Internet-based clearance systems and to improve infrastructure at Beitbridge Border Post.