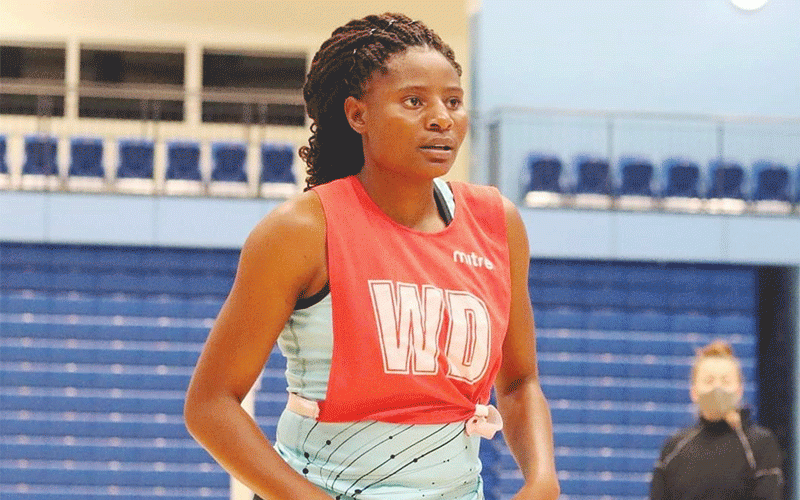 THE Gems squad has received a boost after England-based team captain Felistus Kwangwa joined the squad on Monday evening as they ramp up preparations for the Netball World Cup in Cape Town, South Africa.
Kwangwa plays her netball for English side Surrey Storm.
She is the first among the three foreign-based players to join camp, with Nalani Makunde and Joyce Takaedza also expected to jet in this week.
The global showpiece, set for July 28 and August 6, will see 16 teams competing.
Zimbabwe, who participated in the last edition in England, were drawn in pool A together with Australia, Fiji and Tonga.
Coach Ropafadzo Mutsauki said the coming in of foreign-based players would help in finalising on all aspects of their game.
Over the weekend, the team engaged various men's teams and played a series of games to help assess the team's preparedness.
Mutsauki highlighted that playing against the men's teams helps improve the team's physical fitness since men are more physical and faster.
The team is expected to depart on July 20. The squad will play four friendlies against England, Scotland, Wales and Barbados before the tournament.
"We are happy that Felistus is now with us and now look forward to the arrival of Nalani and Joyce. We think they will be able to blend with the rest of the team quickly so that we can work as a team and finalise on all areas," Mutsauki said.
"Considering also the friendlies we are going to have in South Africa, we will be having final assessment of our team with well prepared teams also."
He added that he was happy with the way they had progressed and that they had managed to avoid injuries so far.
"Days are drawing closer and we have been making use of friendlies with men's sides so that we continue assessing the team's progress and so far, we are moving in the right direction," he added.
Going into this competition, the Gems are targeting a top-four finish as they seek to improve on their eighth position in the 2019 World Cup.
Related Topics