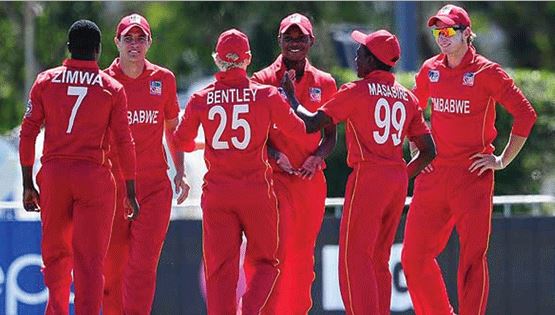 The Zimbabwe national cricket team is not worried about Bangladesh's home record as they approach a tri-series that also involves Sri Lanka.
By Kevin Mapasure
Smarting from their heavy Test defeat to South Africa last month, Zimbabwe are looking to lift the gloom with success in the limited-overs version of the game.
Yesterday the team left for Bangladesh ahead of the tri-series opener on Monday, but their warm-up match scheduled for tomorrow was cancelled.
Before they departed, captain Graeme Cremer said Zimbabwe would approach the series with a lot of confidence and would not worry too much about Bangladesh's good form at home.
"We are coming from a poor tour of South Africa. Although it was a Test match, we have to do better in the upcoming series," Cremer told NewsDaySport." We know we are a much stronger one-day side and we are very confident in ourselves in that format. This is a series that we are confident we can win."
The leg-spinner said that they have gained so much experience in Bangladesh conditions so much that they are comfortable playing in them.
"We have done well in Bangladesh in the past, we know the conditions very well, it's not a new experience to us we have played there a lot of times, recently we had guys in the BPL (Bangladesh Premier League). We know what to expect. Bangladesh are a tough side to beat in their own backyard, they know how to use their conditions to their advantage, but we are still confident of going out there to win the series. We will focus more on our game rather than the opponents."
Cremer defended the selection of rookies Ryan Murray and Brandon Mavuta as the selectors continue to experiment with the team with the World Cup qualifiers drawing close.
"We are assessing a few youngsters, but we still back our old guard of about six or seven players to win us matches. So the experiments and trials we are doing should not harm the team. It's just about finding ideal roles for the younger players and we are expecting some good performances from them as well as the more experienced players."