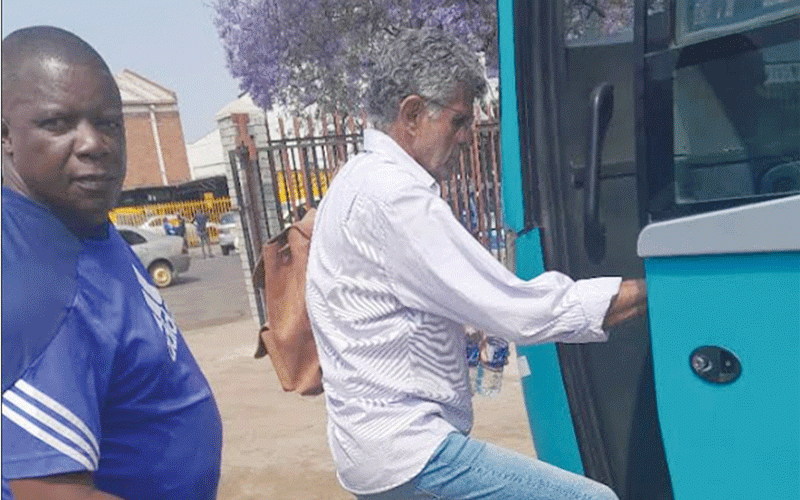 NEWLY-APPOINTED Warriors' interim coach Baltemar Brito was by late yesterday yet to meet and sign a contract with the Zifa Normalisation Committee, a week after the association appointed him the senior men's national team mentor.
Brito travelled to Harare by public transport to meet with the Zifa Normalisation Committee where the two parties were set to finalise their contractual issues.
The Warriors leave for Botswana today where they clash with The Zebras on Saturday in a match that will be part of the host country's Independence celebrations.
Last week, Zifa announced the appointment of Brito as the national team interim coach until June 2024 and will be assisted by Bongani Mafu and Dynamos mentor Genius Mangombe.
Mafu is employed by Hwange but is currently on suspension at the club.
Brito made a bus trip to Harare together with Mafu and the Bulawayo contingent of the Warriors' players who have been called up to do national duty against Botswana.
Also on the bus was Brito's assistant at Highlanders, Antonio Torres, who serves as interpreter.
In a brief interview yesterday just before the trip, the Portuguese national said he was on his way to meet with the Zifa Normalisation Committee, which is led by Lincoln Mutasa.
"I just got a call to say I should come to Harare. We have to talk with the guys so that they tell me what they want to achieve and I tell them my ideas. I am yet to meet them and I am yet to sign anything. Someone just called me and I am going there to have a discussion with them," Brito said.
Mutasa confirmed that they were going to have a discussion with Brito in the capital but said the coach's contract is ready for signing.
"I can tell you that the Warriors are flying out to Botswana tomorrow and will have their first training there. I believe by now the coaches' papers are in order. We will discuss all other pertinent issues when he (Brito) arrives in Harare," Mutasa said.
Brito's major task will be to prepare the Warriors for the upcoming 2026 Fifa World Cup qualifiers that are due to start in November.
Warriors' squad
Goalkeepers: Donovan Bernard (Chicken Inn), Nelson Chadya (Ngezi Platinum Stars)
Defenders: Andrew Mbeba, Peter Muduhwa (Highlanders), Godknows Murwira (Caps United), Frank Makarati (Dynamos), Farai Banda (Manica Diamonds), Qadr Amini (Ngezi Platinum Stars), Xolani Ndlovu (Chicken Inn)
Midfielders: Brighton Manhire (Highlanders), Shepard Mhlanga (Chicken Inn), Brian Banda (FC Platinum), Tanaka Shandirwa (Dynamos), Mthokozisi Msebe (Bulawayo Chiefs), Donald Mudadi (Dynamos), Davison Marowa (Herentals), Walter Musona (FC Platinum) Tinotenda Benza (Herentals)
Forwards: William Manondo (Caps United), Fortune Binzi (Manica Diamonds), Obriel Chirinda (Bulawayo Chiefs)
Related Topics